FOOD&DRINK
---
---
---
---
Healthy Snacks - Popcorn, A Whole Grain Snack, Can Be Healthier Using A Salt Free Popcorn Seasoning

When we think of healthy snacks, popcorn doesn't usually make the list. We think of popcorn and we think of butter, salt and sometimes sugar. However, popcorn can be a very healthy snack by choosing healthy popcorn toppings like a salt free popcorn seasoning.Popcorn is a whole grain snack that is naturally high in fiber, low in calories, no sodium and 1 gram of fat (from the corn). It's the popcorn toppings and how we pop the popcorn that turns this otherwise healthy snack into a high sodium, high calorie, high fat, not so healthy snack.

One serving is quite a bit, about 2 tablespoons of popcorn kernels yields about 5 cups of popped popcorn at only 110 calories and 7 grams of fiber. That is a lot of munching with not a lot of calories.Here are some tips to help make popcorn a healthy snack:

Tip #1 Choose organic popcorn which means no pesticide residues. Non-organic or regular popcorn was listed on the FDA's top ten of the most commonly contaminated foods with pesticides and chemicals.

Tip #2 Learn to pop your own popcorn and avoid the microwave packets. There are still health concerns about microwave popcorn packets and the chemicals added to promote popping and less sticking.
Use an air popper to eliminate the need for fat. There are many electric air popcorn poppers and there are also popcorn poppers for the microwave.

Another way to pop popcorn is in a paper bag, in the microwave. Use about 1/4 cup of popcorn kernels in a paper lunch bag. Fold over top of bag a couple of times at the very top of the bag. Leave plenty of room for popping. Allow about 3 minutes for popping depending upon the wattage of your microwave oven. Stop when the popping sounds slow way down but not finished, or the popcorn may start to burn. That's it. Pour popcorn into a bowl, add popcorn toppings and you can re-use the bag.

You can learn to pop popcorn the old-fashioned way. Heat a skillet or pan on top of the stove dry or (with a little oil works better), add popcorn, place a lid on it, and shake the pan back and forth (with one hand on the pan and one hand on the lid to keep them together). Keep the lid a little to the side to let steam escape but not the popcorn. Pop over medium-high heat until it has finished popping. Immediately pour into a bowl. This is not only makes a healthier popcorn but you can actually burn some calories in the process, especially if you are making several batches for everybody.Tip #3 Choose healthier popcorn toppings.

Lower sodium popcorn: Instead of adding salt, or a popcorn salt, try adding a salt substitute, a low sodium seasoning or a salt free popcorn seasoning. This will help turn an otherwise high sodium snack into a much more heart healthy snack.

Chili popcorn or a spicy popcorn is popular and flavorful: Add cayenne or a salt free chili seasoningand try a chili flavored oil.Use unsalted versions of butter, margarines, or butter substitutes and oils in moderation. No hydrogenated oils or trans fats. Try other oils like olive oil(some even taste buttery). Try heart healthy nut oils like a macadamia nut oil which has a nice buttery taste.Tip #4 Healthy snacks to go.

Make your popcorn snack and take it with you. Here is a different healthy snack idea. Create a popcorntrail mix by adding nuts, raisins, coconut, dried fruits even vegan chocolate chips and make this healthy snack even healthier, more flavorful and it's delicious. Also, try adding popcorn to granola.

When eating popcorn choose healthier options. Be creative and try other ways to flavor your popcorn with healthier flavored oils, healthy seasonings, and lower your sodium intake with a salt substitute or a salt free popcorn seasoning. Now you can put popcorn on your list of healthy snacks.
------
For more low sodium tips I invite you to sign up for our FREE Season It Newsletter when you visit Benson's Gourmet Seasonings at http://www.BensonsGourmetSeasonings.com Learn more about a low sodium diet,cooking tips, popcorn seasoning and recipes. Debbie Benson has been promoting salt free seasoningsover 30 years.

2018
---
---




Factor 75
Factor 75 in an online, personal chef service that delivers chef-crafted, nutritionist-designed, freshly prepared meals directly to customers weekly. The company offers customizable meal plans and subscription services for easy scheduling.

---
---




Chesapeake Fine Foods
At Mackenzie Limited, we source the finest gourmet food from around the world. All of our frozen prepared foods require little to no preparation and are delivered to your doorstep, making entertaining or everyday meal preparation effortless. 

---
---




Grapeswine.com
At Grapeswine.com we specialize in finding only the best wines from different wine regions of the world. Because of our high standards, integrity and valued relationships in the industry we can secure great wine deals, even on hard-to-find wines

---
---




Vitamin Packs
Join Vitamin Packs affiliate program and tap into cutting-edge innovation in health and nutrition -- and the $121 Billion supplement industry. Affiliates can earn top commissions: up to 50% pay-out on subscription sales. Start earning today! 

---
---




World Port Seafood
World Port Seafood is an Omaha Steaks® brand offering the finest raw and prepared frozen seafood options with year-round availability. 

---
---




Blue Apron
Blue Apron changed the way people cook by sending them all the ingredients for inventive yet simple weeknight meals to their customers on a weekly basis. From pork buns to chicken tsukune ramen to farmer's egg and kale hash, people are getting back into the kitchen.

---
2017
---
---
---
---
---
---
---
CALORIES DETECTIVE

Diet programs revolve around a proven principle: if you burn more calories than you consume, you will lose weight. The calorie is the defining metric. And so, in the interest of public health, the Food and Drug Administration requires most packaged foods to list their calories, among other data, on labels. To help combat obesity in New York City, the Department of Health requires most chain restaurants to post calorie content on their menus and fines those who don't comply. Thanks to the Affordable Care Act, a national program will soon follow.
---
---
HELLO FRESH

---
17 Day Diet Meal Plan by bistroMD

---
---
---




Thrive Market
Thrive Market is an online shopping club offering some of the world's best wholesome, organic foods and products at significant discounts. Committed to making healthy living easy and affordable for everyone, the company donates a free membership to a family in need for every new paid member.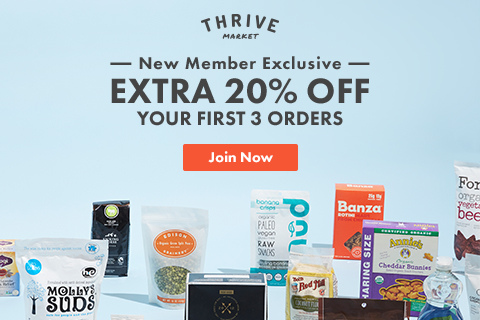 ---
2017
---
---
MCHEF US
  MCHEF US:  Discover Trendy & Delicious Healthy Allergen Free Rubs, Aromates and Cocktail Toppings made with love by MCHEF from Montreal, Canada. Spice it up with the MCHEF Best International Flavors for all your recipes! Cuisine - Dessert - Cocktail
---
---
The Crab Place promotion for seefood
The Crab Place is dedicated to delivering the freshest, award-winning Maryland seafood from our docks to our customer's door. We can deliver everything you need for a delicious seafood feast including blue crabs, lobsters, lobster tails, king crab legs, snow crab legs, crab cakes, crab meat, soft shell crabs, gulf shrimp, fresh fish, crawfish, sea scallops, oysters, clams, soups, sauces, seasonings, cookbooks, breaded seafood, gourmet seafood, gift cards and gift certificates are also available.

---
---
SaloonBox promotion for home coktails
Making cocktails at home is no longer a hassle. SaloonBox gives you one box each month, which contains two new cocktail recipes and includes all the ingredients needed. No need to run to the store for bitters or other hard to find items. And our recipe cards provide step-by-step instructions. We'll also give you a short background about each featured mixologist, their recipe and the ingredients you'll be using. 

---
---
Vegin' Out promotion for vegan food
Vegin' Out is a vegan meal delivery company delivering weekly vegan meals to client's home or office nationwide. Our in-house chef, who'd written several volumes of vegan cookbooks, and his team prepares all the vegan meals with the freshest organic produce and ingredients when available. Meals are well balanced, preservative free, no MSG and wholesome. Prices are affordable for the clients. We do like to concentrate on the Los Angeles market if possible. 

---
2016