---
                                   2020
---




Lime Crime
As a cult-status, digital-first makeup and hair color brand, Lime Crime is here to unleash what makes you unique. Their mission is to create innovative, trend-setting products and experiences that transport you to a magical world where you can express yourselves unapologetically, experiment with every color of the rainbow and escape from looking like everyone else. Their formulas are 100% vegan, cruelty-free, high performance and high pay-off, all cutely packaged in true unicorn fashion.

---




repaircare
Repaircare is the UK's leading home appliance repair specialist. They offer fixed price repairs on a whole range of kitchen appliances including washing machines, cookers, tumble dryers, fridges, freezers, vacuum cleaners and many more.

---




CompraCerta
CompraCerta is an exclusive shopping club with the best brands of home appliances including Brastemp products, direct Consul and KitchenAid factory.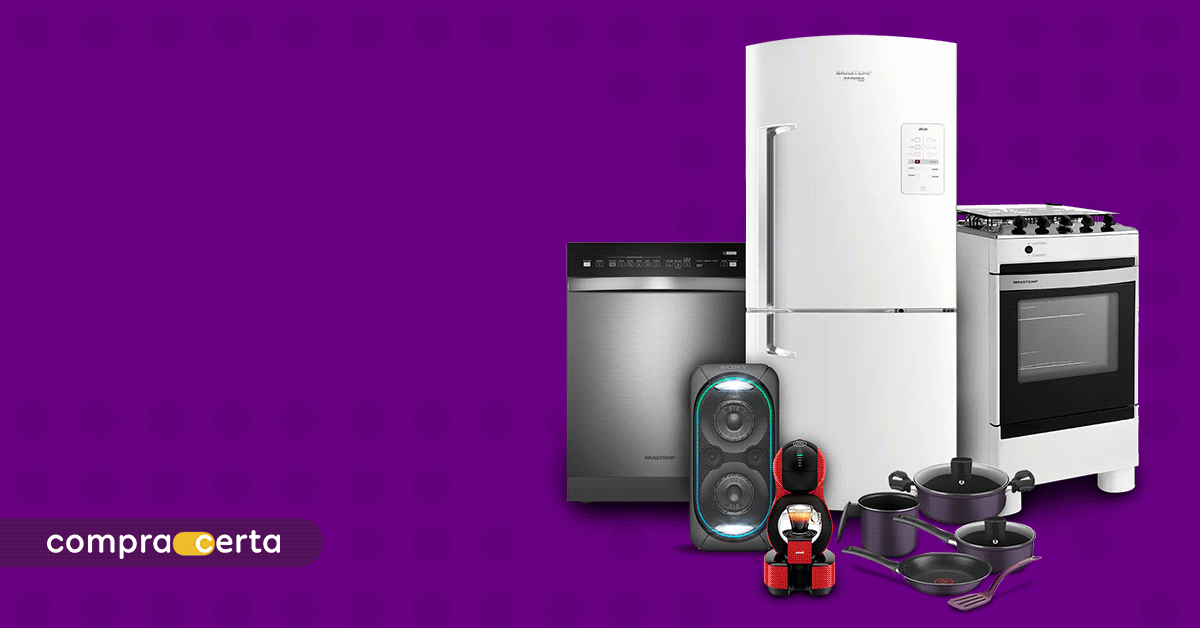 ---




Denby (US)
Denby (US) been making pottery in England for over 200 years. With the many hands of its skilled craftsmen, they take their own locally sourced clay and set about making distinctive Denby tableware. Denby (US) tableware is made for real people and real homes. Practical and stylish, with distinctive shapes and bold colors that give it real warmth, and an everyday toughness.

---




ABC Carpet & Home
ABC Carpet & Home is a portal into collective creativity, integrating the elements of healing, education, sanctuary, theater, art, and interconnectivity to create the experience of a three-dimensional living magazine and interactive museum. The company makes available innovative yet tastefully designed rugs, furniture, lighting, decor, jewelry, and many other products.

---




Croscill
Croscill has spent over 50 years producing high-quality textiles at an affordable price. Croscill has set the highest standard for contemporary designs that beautify the home and enrich the daily lives of their customers. The company offers a wide array of elegant choices, from timeless classics to superb interpretations of the latest trends.

---




Primary Goods
Primary Goods offers an inspirational lifestyle bedding brand tailored to not only provide maximum comfort, but also innovate the bedding space. With Primary Goods' revolutionary snapping design that attaches the duvet cover to the top sheet, users can spend less time making their bed, and more time doing what they love. 

---




Havenly
Havenly is a convenient, personal and affordable way to redecorate your home room by room. Instead of paying thousands for traditional design services, those looking to stylishly furnish and decorate their home or spruce up their apartment can now work with their own professional interior designer for as low as $79 per room. 

---




Wind and Weather
Wind and Weather provides a colorful and eclectic collection of outdoor decorations such as weather chimes, vanes, and lamps in the forms of animals and other objects.

---




Homesick Candles
Homesick Candles are created by a group of friends who relocated from states they still feel close to. We worked hard to perfect the scent of each state we craft a candle for to create that feeling of home, wherever you may be. We hand pour each Homesick Candle, using materials 100% made In the USA. 

---




Covers And All
Coversandall is a one stop shop for all types of covers and products around it. Explore a wide range of outdoor furniture covers that look and fit well. We have an extensive range of covers for different products in different fabric options as well.

---

 



Bedrosians Tile & Stone
Our artfully designed tile enhances the everyday and brings a new level of inspiration to our spaces. Since our beginning in 1948, Bedrosians® Tile & Stone has offered well crafted tile and stone products and continues to inspire designers and homeowners alike to turn their dream projects into reality.
Designing one of the broadest product offerings in the industry, Bedrosians® has something for every look, style and price point. With new collections continuously launching, we offer endless possibilities. Visit one of our 41 state of the art showrooms across the country or online at www.Bedrosians.com and see why the internet has exclaimed Bedrosians®, a 'Designers Paradise.'
---




Electrical World
Electrical Europe's wealth of knowledge and background experience in electrical installation and maintenance allows them to approach their business from a practical angle; only supplying products that they would be happy to use, at the best prices available

---




4moms
4moms develop dramatically better juvenile products for parents. From cribs and rockers to feeding chairs and accessories, the retailer makes parenting easier and allows customers to better manage their daily routine with infants and toddlers. 

---




Robins Kitchen
Get cooking with Robins Kitchen. We are part of Australia's largest privately owned and fastest-growing kitchenware retailer, with a footprint of over 150 stores and over 300 high-quality brands in store. This program offers a 30-day cookie duration period. 

---




Youdoit
Youdoit is a creative leisure shop created in 2013. With a catalog of more than 6000 carefully selected products, it covers all ranges of "Do it yourself": - Creative cuisine & pastry - Scrapbooking & creative stationery - Activities for children - Decoration & customizable furniture - Modeling & molding - Sewing embroidery - Bullet diary and card shop.

---
2018
---
---




Tastemade
Tastemade is a global entertainment company that captures unique, authentic experiences and lifestyles, bringing people closer together. We inspire people through engaging entertainment, exciting experiences and authentic products. 

---
---




Urbanwalls 
Urbanwalls creates gorgeous wall décor to transform houses into homes, offices into oases. From original, hand-painted wallpaper to cheerful decals that are both affordable and removable, Urbanwalls makes it easy to fall in love with all of life's spaces. 

---
---





CanvasChamp
We're passionate about quality, that's why we guarantee our canvas prints for life, use only the highest quality materials & lowest price 

---
---





MTDParts.com
MTDParts.com is the OEM parts source for MTD Products and several leading brands of outdoor power equipment. You can rest assured that you are quality lawn, garden, and snow removal equipment as well as parts specifically designed, manufactured, and tested to maintain the reliability and performance of your machine.
When you order MTD Genuine Parts products, you can also be confident that you will receive fast and responsive customer service. MTD Genuine Parts makes purchasing equipment, attachments, and parts as quick and hassle-free.
---
2017
---
---
---
---
LIGHTING
---
BED/BATH
---
---
---
---
---
---
---
---
---
---
---
---
---
KITCHEN
Amazon for home-garden
---
---
At Tazo, we search the globe to obtain the finest botanicals and teas, then artfully blends these exotic ingredients to create unexpectedly rich, truly memorable flavor experiences.
---
JACOB BROMWELL

Established in 1819 in Cincinnati, Ohio, Jacob Bromwell is America's oldest housewares company.  Offering timeless products that are hand-built for generations of dependable use, Jacob Bromwell has everything you need to simplify your cooking process.  All Jacob Bromwell products are handcrafted in the USA and backed by an unconditional lifetime guarantee.CLICK BELOW

---
WHITTARD OF CHELSEA

---
Trudeau is a leading edge North American marketer and designer of innovative quality products. We are dedicated to creating a unique experience in preparing and serving foods and beverages, at home and on-the-go.

Trudeau Corporation was established in Montreal, Canada, in 1889, as an importer and distributor of high-end specialty goods from around the world, under the name Genin Trudeau. Trudeau Corporation soon developed an extensive distribution network along with a reputation for high-quality products and expert servicing.

In recent years, the company has invested in innovation, design and manufacturers products under the Trudeau brand, as well as several private-label brands for well-known U.S. retailers.
---
---
See Also my Amazon store