SUNGLASSES

                                            2019
---




Ambr Eyewear - Blue Light Blocking Glasses
---
---




Gaffos.com
We specialize in brand name current collection and closeout sunglasses, specializing in goods that are generally unavailable to the public. We are APPOVED internet retail for the large sunglasses manufacturers Luxottica (Prada, Ray Ban, D & G) and Safilo (Gucci, Dior…). 

2018
---
---




United Shades
We regularly carry brand names like Christian Dior, Dolce & Gabbana, Armani, Fendi, Gucci, Prada, Versace, to name just a few. We carry a total of 35+ brand names and are always expanding our product line.

---
---




Hawkers UK
Hawkers offers reasonably-priced sunglasses that blends quality with the latest fashion trends. Our goal is to provide customers with premium sunglasses at the lowest possible price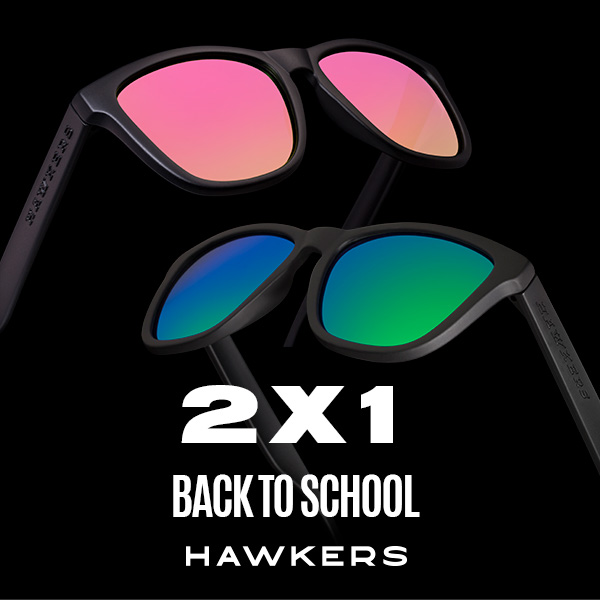 ---
---




Target Optical
Target Optical is one of the most recognized brands in the United States, as well as one of the fastest-growing optical sites on the Internet. Consumers will find fashion brands of both prescription and non-prescription eyewear and sunglasses. In addition, the site offers popular brands of contact lenses.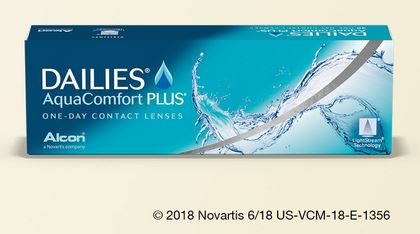 ---
---




Contacts America
Contacts America has been selling contact brands(such as lenses from Bausch and Lomb, Johnson & Johnson, and more) online since 1995. 

---
---




Mellerbrand DE
Meller is a brand of sunglasses and watches that combines fashion and high quality with e-commerce. The brand was born in 2014 in Barcelona and is only available on their website. 

---
---




Vision Direct AU
VisionDirect.com.au is Australia's largest online designer eyewear store offering the best online prices for the world's top brands like Ray-Ban, Maui Jim, Tom Ford, Bvlgari, Spy, Gucci, and more. Because of unbeatable prices on authentic designer eyewear, prescription lens services on all frames, and over 100,000 models available, VisionDirect has a firm status as Australia's preferred online eyewear retailer since 2006. 

---
---




SmartBuyGlasses 
SmartBuyGlasses offers over 180 brands of sunglasses, optical frames, and contact lenses for the best prices with the biggest selection and free delivery on all purchases.

---
---




Mister Spex UK
Mister Spex is one of the top online optics of reference in all of Europe thanks to the quality of the service it provides and the competitive prices it offers. Through its website, the Berlin-based company offers a truly extensive catalog of sunglasses from the most well-known brands around the world and a large selection of contact lenses. Customers can choose from more than 3,000 models of glasses manufactured by 90 different firms.

---
---




Easy Lunettes FR
Easy Lunettes FR offers over 180 brands of sunglasses, optical frames, and contact lenses. Their wide selection of over 180 brands includes the biggest ones such as Ray-Ban, Persol, Tom Ford, and many others.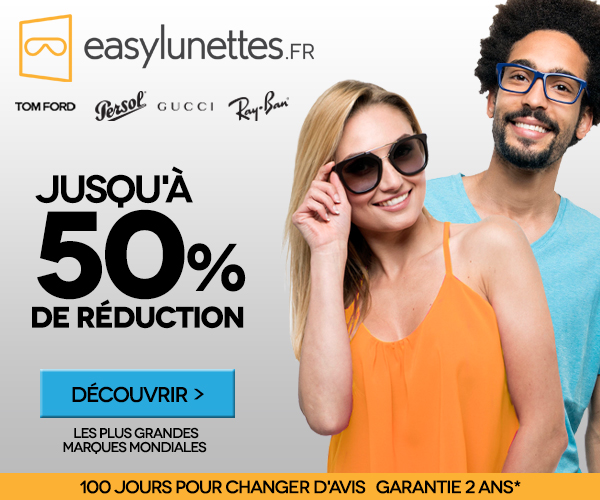 ---
---




LEOTONY
LEOTONY was founded in 2016 in Seattle, Washington, by a group of passionate, intelligent, and professional young people that wanted to make the most suitable glasses for stylish, white-collar workers and students. The company's philosophy is to provide the healthiest and most stylish care for eyes.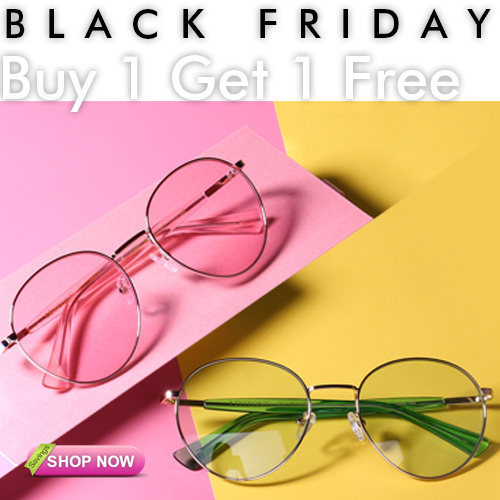 ---
---




Northweek Sunglasses
Northweek Sunglasses was born on the Barcelonian coast in 2013 with the aim of creating a revolutionary concept in the sunglasses market. The company offers custom sunglasses with vibrant and bold colors, offering a different component of style, all at low prices.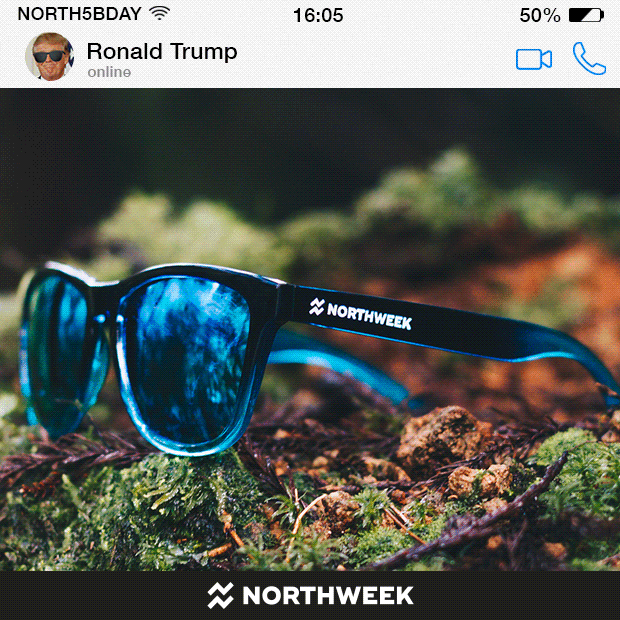 ---
---




Brillen DE
As hybrid optics, Brillen markets high-end progressive lenses at incredibly low prices. They are one of the largest spectacle suppliers in Germany and stand out clearly from the competition with their high-quality progressive lenses

---
---




Safety Glasses USA, Inc.
Safety Glasses USA, Inc. is a top destination on the web for purchasing protective eyewear, sunglasses, and specialty eyewear. The website also stocks a wide variety of work gloves, hearing protection, hard hats, high visibility clothing, and more. 

---
---




VSP 
VSP is the largest vision insurance company known for its superior-quality eye care. Consumers who don't have access to vision care through their employer can save on eye exams, glasses, contacts, and more for themselves and their families. 

---
---




Oakley
Oakley blends art and science to redefine product categories, rejecting the constraints of conventional ideas. This unique design philosophy makes Oakley one of the most coveted brands in the world today. World-class athletes and amateurs alike embrace the "O" icon to define their own style and exceed the limits of possibility. 

---
---




Taylor Morris Eyewear
Taylor Morris Eyewear is a British brand whose products draw inspiration from cultural & fashion icons, and whose collections aim to bring back beauty, sophistication, and individuality with styles that will remain wearable for decades to come. 

---
---



Privé Revaux
Privé Revaux believes everyone should have access to high-quality, beautifully designed eyewear at an affordable price because sunglasses are an expression of personal style. With over 100 handcrafted and polarized designer frames, each at a low price, Prive Revaux eyewear is a purveyor of quality goods at a great value

---
---




EYEZZ.com
At EYEZZ.com we deeply believe that everyone is unique and deserve to have the best eyewear and eye care possible. Independently owned by eyewear doctors, we are proud to offer best selection of authentic eyewear brands and lenses online shipped directly from manufacturers. We work with largest suppliers in the world such as: Luxottica, Safilo, Marcolin, Oliver Peoples, Marchon and many others.

---
---




Liingo
Liingo believes that eyewear is a form of self-expression, and that everyone should own more than a single pair. This belief drives affordable prices, trendy styles, and free prescription lenses included with every pair.

---
---




Fuse
Fuse provides superior-quality replacement and enhancement lenses for all major brands of sunglasses. Whether customers have a scratched lens, wish to change color, or want to breathe life into a discontinued pair of shades, Fuse is committed to offering top-of-the-line lenses.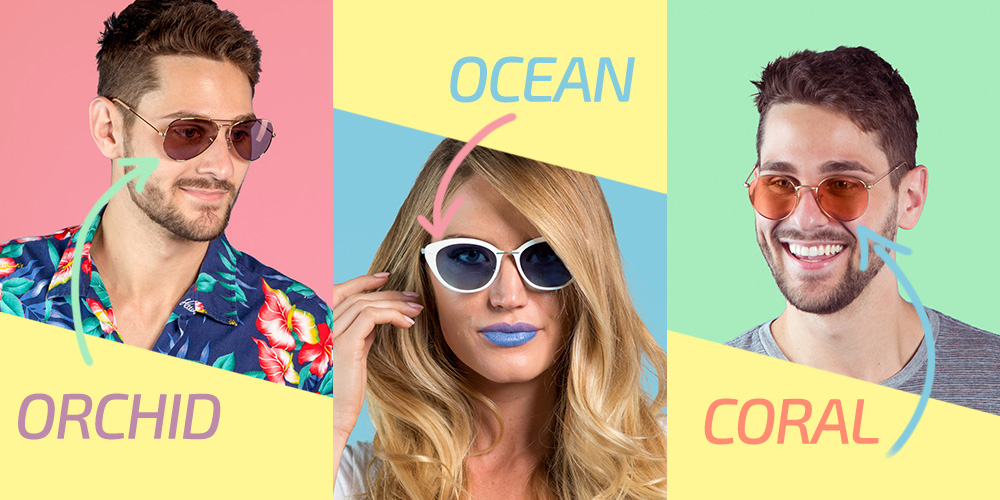 ---
---




Ambr Eyewear
Ambr Eyewear want to protect eyes from screens. Their glasses filter blue light emitted from your phones and laptops - yet look just like regular glasses! Relieve headaches and eye strain, improve sleep and protect against damage with their stylish specs!

---
---




Dualens
Dualens is an online retailer, based in sunny Southern California, focused on bringing stylish & quality eyewear. Dualens was founded in 2016 with the philosophy that glasses can do more than just provide clear vision. They strive to offer eyewear that set the precedent for current and future trends, yet provide products with an affordable cost.

---
---




WebEyeCare
WebEyeCare is a leading retailer of discount contact lenses. The retailer provides the same high quality lenses as customers' doctors, delivered to buyers' doors at up to 50% off retail prices. WebEyeCare also carries an extensive inventory of all the major brands, and most orders ship within 24 hours

---
---




1-800-GET-LENS 
1-800-GET-LENS offers brands customers know and trust, such as top products Bausch & Lomb, CIBA Vision, and Johnson & Johnson.

---
---




Randolph Handcrafted Eyewear
Randolph Handcrafted Eyewear designs stylish, hand made sunglasses for a variety of individuals. This eyewear company worked with the U.S. military to create a specific military grade version of aviators for military professionals. Randolph Handcrafted Eyewear continues to produce durable, attractive glasses built to last for a long time. 

---
---




ROKA
ROKA is a premium sports equipment and apparel brand that is popular with athletes of multiple disciplines. The company has developed patented and award winning products that were used in the Rio Olympics. In addition, their debut collection of eye wear that are fit for extreme activity, yet, incredibly stylish. 

---




Eagle Eyes
Eagle Eyes uses technology inspired by the amazing natural process that gives eagles eyesight up to 8x stronger than humans. That natural process inspired NASA scientists to develop protective lenses designed to protect human vision in space and Eagle Eyes adapted that original NASA optic technology to protect vision in their UV light blocking sunglasses.

---
---




1-800 CONTACTS
1-800 CONTACTS is dedicated to providing individuals with a simple, hassle-free way to replace their contact lenses by ordering their prescribed contact lenses and having them delivered to their door.

---
---




Zeelool
Zeelool is dedicated to providing high cost performance, diverse styles and exquisite technology for each eyewear. Zeelool is actively trying to build a new era that fashionable eyewear is cheap and durable.

---
---




Crap Eyewear
Crap Eyewear is on a mission to create funky, premium quality eyewear without the heavy retail markup. They design and test thjeir sunglasses beachside with their "Family" of musicians, surfers, skaters and creatives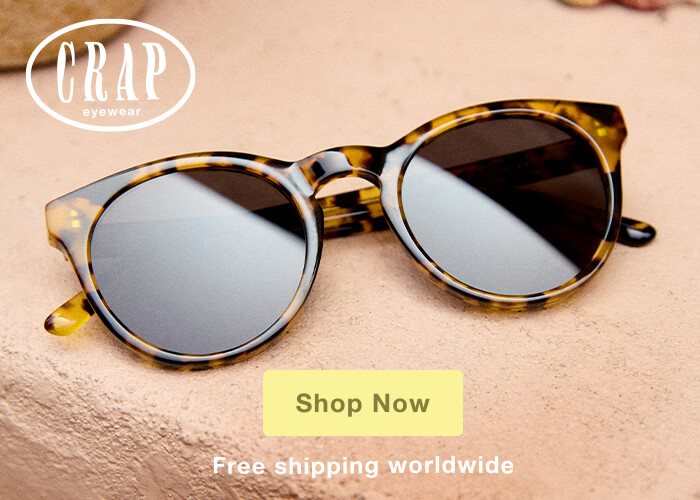 ---
---




Sunglasses Shop
Sunglasses Shop is one of Europe's leading online suppliers of sunglasses. They have one of the biggest collections of eyewear online in Europe, featuring brands like Ray-Ban, Oakley, and Carrera. 


---
---




Glasses.com
Glasses.com is the online home for finding and getting the glasses you love. They offer free lenses on over 3,000 hand-picked styles from over 80 brand names, including Oakley, Ray-Ban, Burberry, Kate Spade, and more.

---
---




Knockaround
Knockaround was founded in 2005 as a company centered on a sunglass line that was simultaneously practical and stylish. The line has expanded to include new models, a huge variety of color choices, and other accessories, such as knocchis, belts, and duffel bags. For collectors and coolness connoisseurs, the Limited Edition sunglasses series offers a chance to own Knockarounds with rare colorways, special detailing and packaging, and themed companion objects. And with the Custom shop, Knockaround's ever-growing fan base can create their own unique sunglasses. 

---
---




Sunski
Sunski sells polarized sunglasses made by a team of designers, adventurers, musicians and goofball supremes. Lightyears ahead of ordinary shades, Sunskis are quality-made and backed by a forever warranty.



---
---




Sunglass Hut
Sunglass Hut is recognized as a leader in specialty sunglasses retailing with almost 2,000 Sunglass Hut locations around the world.

---
---




United Shades
We have been conducting business on the Internet since 1997 (formerly with the Sunglasses2000.com domain), and have always been offering the highest quality designer eyewear at discounted prices. 
We regularly carry brand names like Christian Dior, Dolce & Gabbana, Armani, Fendi, Gucci, Prada, Versace, to name just a few. We carry a total of 35+ brand names and are always expanding our product line.

---
2017

---
---
Eyeconic - sunglasses

We're constantly evolving the way you buy eyewear online. Along with seamlessly connecting your eyewear, your insurance coverage and your doctor's expertise, we offer tons of frames and lenses custom made to fit your eyes. When you shop at Eyeconic, you can trust your eyewear has gone through the proper inspection before it makes it on your face. 

---
---
ROC Eyewear-Australian sunglasses
ROC Eyewear's sunglasses are all unique and designed in Sydney, Australia, where the brand has established itself as a leading name. ROC's products have also been featured in several fashion magazines, runway shows, and enjoys a number of celebrity endorsement deals. 

---
---
Frame Boutique- brand-name sunglasses

Frame Boutique carries designer brand and curated, unique eyeglasses and sunglasses from boutique eyewear brands. Through this retailer, shoppers can treat themselves to the latest styles and find the right look for the season. In addition, customers can enjoy free premium prescription lenses, free shipping, and 365-day free returns with every order.

---
---
Wolfnoir-- sunglasses with UV protection

Wolfnoir sells trendy men's sunglasses in a variety of styles and colors. The eyewear's lenses feature UV400 protection and are affordable enough to be purchased and worn by customers of any budget. 

---
---
Eyedictive for fashion sunglasses

Eyedictive specializes in an extensive, premium collection of authentic fashion sunglasses, including popular designer, sport, and luxury eyewear with some of the best prices online. 

---
---
Hawkers Co for UV protection
Hawkers Co. is a sunglass brand offering both the highest fashion and the fairest prices. Their frames feature sturdy construction, and German-produced lenses are polarized with UV400 protection. In addition to its abundant and affordable inventory, the company has sponsored and partnered with several high-profile brands in the marketing industry. 

---
---
Ray-Ban for sunglasses

Ray-Ban is the global leader in the premium eyewear sector, having popularized many sunglass styles that have now become iconic and continue to be worn by celebrities, athletes, and trendsetters alike.

---
---
Proof promotion for eyewear

Proof is the pioneer of sustainable eyewear. The company provides products handcrafted from sustainable materials, including FSC-certified wood, cotton-based acetate, and re-purposed skateboard decks and recycled aluminum.

---
---
Sunglass Hut promotion for luxury sunglasses

Sunglass Hut is recognized as a global leader in luxury, fashion, and sport sunglasses. With the latest frames from top brands, Sunglass Hut offers the hottest products along with outstanding customer service. 

---
2016
---
Hawkers Co.for sunglasses
Hawkers Co. sells quality sunglasses at affordable prices and is one of Europe's most successful start-up companies. Offering both the highest fashion and the fairest prices, Hawkers' eyewear features polarized lenses produced in Germany with UV400 protection.

---
Proof for eyewear

Proof is the pioneer of sustainable eyewear. The company provides products handcrafted from sustainable materials, including FSC-certified wood, cotton-based acetate, and re-purposed skateboard decks and recycled aluminum.

---
Luxomo for sunglasses
Luxomo provides a wide variety of brand-name sunglasses, offering 100% new and authentic merchandise from some of the finest manufacturers and brands of the world - all at discounted prices.

---
---
euroLens for contact lens
euroLens is one of the best contact lens websites for the European market. The site offers disposable, colored, vial, bifocal, monthly, gas permeable, toric, and 
novelty lenses from top manufacturers. And with savings of up to 70% off, euroLens is a first-rate choice for consumers. This program offers a 45-day cookie duration.

---
Adlens for ajustable focus glasses
Adlens is a technology company. We design, manufacture and supply adjustable focus glasses to customers across the world, through direct to consumer and retail markets.

---
No4 Optics was created for the purpose of providing you with affordable yet functional sunglasses, all of which come with polarized lenses. So if you are looking for stylish sunglasses that will protect your eyes, then you've come to the right place.
You might be thinking "why No4?", well here's the story. Everyone's got a bucket list (you, me, probably your mom), and number 4 on my bucket list was to start a business. And when I couldn't find a pair of sunglasses I liked, No4 Optics was born. That's it, all of it, I know you were probably expecting some long amazing story that explained everything. Not this time.
---
Rowley's namesake collection has since grown to include womenswear, menswear, eyewear, handbags, shoes, legwear, shapewear, home sewing products, wetsuits, as well as collaborations with Johnson & Johnson, and Procter and Gamble, to name a few.
Rowley has been recognized within the fashion industry, with a CFDA womenswear award and a nomination for menswear, and is consistently called upon as a style authority on "Project Runway," "Oprah," "David Letterman," 
---
FastSunglass.com started out as a brick and mortar Sunglass Shop and Optometrist Office located in Jupiter, Florida. We are a team of employees that take pride in making every customer a happy customer. We are experts in the Eyewear Industry, and make it our #1 priority to satisfy every customer. We believe that word of mouth is the best way to build our business, and encourage our customers to leave feedback on our Facebook Page, or any other place where reviews or comments are accepted.
---
DITTO is a designer eyewear ecommerce site that sells designer sunglasses and prescription glasses. We sell exceptional designer eyewear from top brands like Ray-Ban,Maui Jim, Persol, Vera Wang, Oakley, Elizabeth and James and more, Beyond selling top designer brands, Ditto has a unique style and fit quiz that helps match people to glasses in their personal style and fit, then offers a 3D virtual try-on to virtually try them on. Customers who visit DITTO convert 5x more than on other sites because of our ability to use personal data to match them to glasses they love
---
Myeyewear2go.com is a online retail and distributor of prescription glasses, prescription sunglasses, and all other specialty eye wear. We carry all the major bands including, Ray-Ban, Oakley, WileyX, Ess, Smith Optics, Geek any Many more. We are a full service optical Lab offering wholesale prices direct to the consumer. 
---
Impostercity.com has been around for over 10 years now and this year marks our 12th anniversary on the web! Since then, we've grown a lot as a company and as individuals. We started in 2001 when we had the big recession and full circle, we're in the midst of another one. We feel very grateful that we're still around and thanks to our loyal customers, every year; we continue to grow and learn more as we go along
Today, ImposterCity.com handles all of its own orders - meaning that there are no middlemen - you're buying directly from a distributor and we do not drop ship any of our products! Our sales staff is on hand between 9-5pm CST to help you with order inquiries or questions about previous orders. Our stock is always up to date and we currently carry over 500 unique styles to choose from. We believe there is something for everyone on our web site.
---
---
About Gafoss:
Gaffos.com was founded on the principle that purchasing great eyewear should be easy, affordable and fun. At Gaffos.com we believe that browsing new styles of authentic eyewear should be uncomplicated. At Gaffos.com we aim to please, our priority is to ensure that ALL our customers have an unrivaled buying experience. From click to ship, we want you happy.
Gaffos.com always stands behind the authenticity of our products. All of our products are guaranteed to be 100% authentic.
There is no need to walk into an optical store again. Order your glass - try them on – if you don't like them, no worry send them back free, no questions asked.
---
---