Summer sale
2018
---
---




Belle Lily
Belle Lily is an online fashion retailer, offering the latest in women's clothing, dresses, and accessories. With more than 10 years of brick and morter experience, Belle Lily has become popular among fashion trend finders and high quality product providers. Belle Lily has experienced rapid growth and is now famous world wide. We offer competitive prices and a high level of customer care.

---
---




Mr and Mrs Stitch
Born in the Autumn of 2013 to one of the leading independent fashion retailer in Northern Ireland, Mr and Mrs Stitch is beginning to really establish itself within the online market. With sales and revenue continuing to grow exponentially and products now being sold globally, the world is awakening to our exceptional, boutique style fashion site.

---
---




SUBOO US
Established in 2008 as a luxury resort label, SUBOO US is now a multidimensional brand with seasonal collections of spring/summer, resort-wear and swimwear, gaining accolades and impressing notable media and buyers around the world. With a devout following SUBOO US is now showcased in more than 300 premium boutiques in over 17 countries including coveted top tier department stores including Intermix, Neimen Marcus, Shopbop, Moda Operandi, Barneys, Saks 5th Avenue and Nordstrom.

---
---




Olivela
Olivela brings a philanthropic element to luxury fashion. Stocking apparel, jewelry, footwear, and accessories, purchases made on the retailer's site benefit children in need through one of its remarkable non-profit partners.

---
---




Naadam
Naadam is a luxury fashion brand driven by authenticity, committed to superior quality and connecting a global perspective through modern aesthetics. The brand's mission is to source and produce the world's first fibers while preserving the values and livelihood of the material's herders.

---
---




3x1 NYC
From the best materials and most flattering silhouettes to a comprehensive knowledge of selvedge and timeless styles, 3x1 works tirelessly to create some of the most coveted denim products. The brand's ready-to-wear collection reflects an uncompromising commitment to making the finest jeans in the world.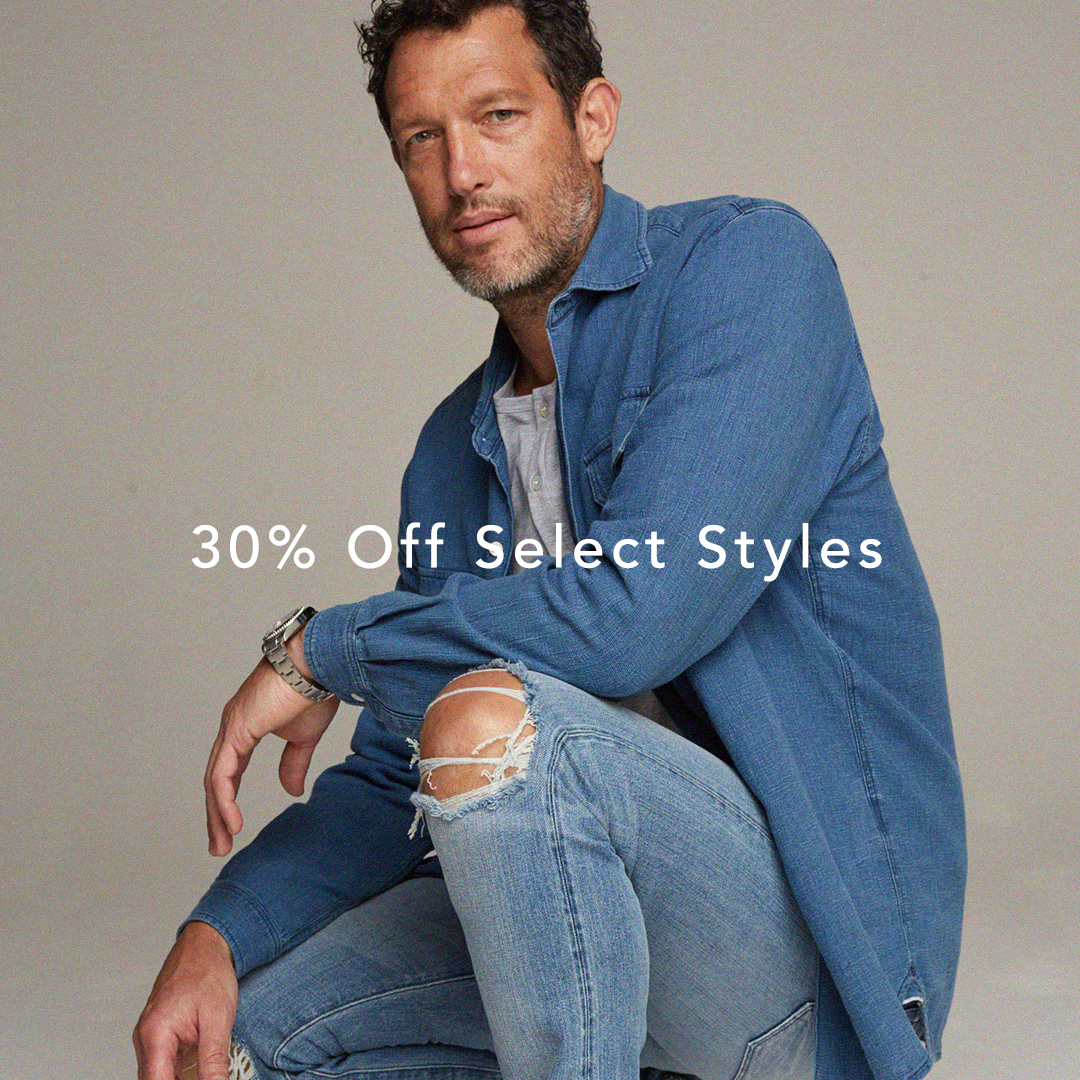 ---
---




I SAW IT FIRST
I SAW IT FIRST brings you the hottest trends in fashion and pop culture first. They are constantly aiming to deliver innovative and unique shopping experiences for their customers. The company features 100 new styles weekly and sourcing the freshest in fashion and accessories from major global style hubs around the world



---
---




The Men's Wearhouse
---
---




TOMMY HILFIGER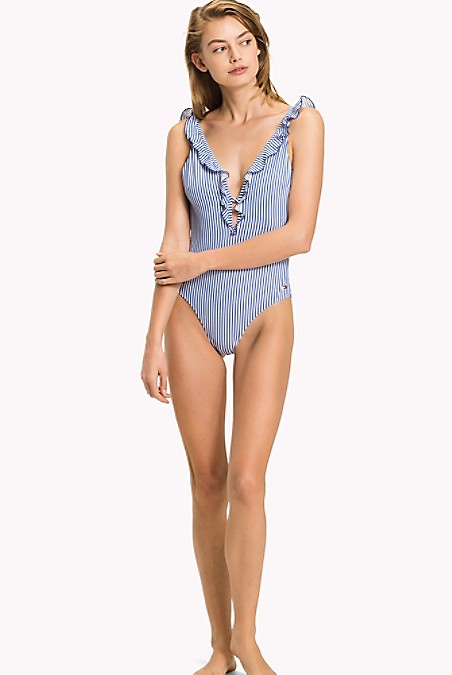 TOMMY HILFIGER is one of the world's leading designer lifestyle brands and is internationally recognized for celebrating the essence of classic American cool style, featuring preppy with a twist designs. 
EXTRA 30% OFF SALE! USE CODE EXTRA
---
---




Zaful.com
Zaful.com is a leading one-stop online shop for today's most daring, exciting and edgy fashion apparels. We offer the latest fashion at preferential prices with Worldwide & Site-wide Free Shipping.

---
---




CafePress
CafePress is the world's biggest collection of user-designed products. With a community of 6.5 million users, CafePress is where folks from all walks of life gather online to create, sell, and buy "print on-demand" products. Our products cover every possible topic you can imagine – humor, politics, maternity, kids, baby, geeks, nerds, pets, knitting, military, global warming, sports, travel, education, holidays, music, Marvel, Peanuts, Star Trek, you name it! 

---
---




Steve Madden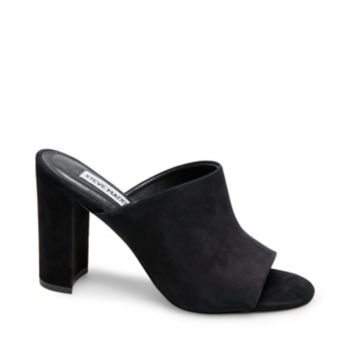 The Steve Madden brand represents a lifestyle. It is about embracing fashion while still maintaining that funky independence that first defined the brand 20 years ago. 

---
---




Veronica Beard
 Veronica Beard will be donating $10 of every online purchase in April to support Global Lyme Alliance. To learn more, visit Veronica Beard online, and help support this great cause! #VBGIVESBACK

---
---




FORBES & LEWIS
F&L is a luxury leather and canvas small goods brand. We produce quality canvas and leather and full leather products such as wallets, backpacks, messenger bags, totes, handbags, weekend bags and digital accessories for both men and women.

---
---




Teabloom
Teabloom is the largest retailer of blooming tea flowers and tea gift sets. Teabloom's flowering teas are hand-sewn by artisans using edible dried flowers and high-quality tea leaves. With over 100 tea gift sets, Teabloom has something for everyone!
Blooming teas make the perfect memorable gift for special occasions and are affordably priced between $7.95 and $49.95. Perfect for gift guide content, tea lovers, food and drink blogs, weddings, parties, health and wellness and more. 
---
---




QP Jewellers
Since 2007, QP Jewellers have been trusted specialists in the USA's largest collection of gemstone products that typify excellence. We're very passionate about high quality jewelry and have been hand crafting individual jewelry pieces for over 10 years. With such a high emphasis on quality, all items then go through stringent testing before being dispatched to customers.

---
---




Tours4Fun
Tours4Fun, founded in 2006, is a thriving online travel supplier, dedicated to providing the finest online purchasing experience for all your travel needs. Our experts have searched the globe to find the best and most affordable tours and activities from trusted local suppliers. Thanks to our strategic partnerships, we now offer accommodation at discounted rates at more than 85,000 hotels around the world. As part of our ongoing endeavor to meet all of your in-transit needs while putting the fun back into travel, we have now expanded our portfolio to include airport shuttle service, port-of-call excursions and vacation packages, all backed by our low-price guarantee and 24/7 customer service. www.tours4fun.com

---
2017
---
---
 JESSICABUURMAN 
JESSICABUURMAN is the latest runway coveted fashion online store. We offer a wide selection of the most desirable and coveted runway shoes, bag, clothing and accessories available online
---
---
---
---
---
---
GreatSkin Gift Certificates
---
2017
---
---
Aukoala for summer
hair extension sale, hairextensionsale, hair extension coupon, hair extensions coupon, hair extension discount, hair extensions discount, hair extension deal

---
---
---
---
Zaful for summer
---
---
Wicked Temptations for summer
Sexy Lingerie, Extreme Bikinis, Wild Costumes and Much Much More

---
---
Dresslink.com for summer
Dresslink.com is a worldwide online fashion clothing seller, which is located in ShenZhen, China. We supply the most fashionable clothing & Korean style ladies' apparel at affordable price but good quality internationally. We provide fantastic service and still work hard to improve.
---
---
Zaful.com for summer
Zaful.com is a leading one-stop online shop for today's most daring, exciting and edgy fashion apparels. We offer the latest fashion at preferential prices with Worldwide & Site-wide Free Shipping

---
---
DressLily.com for summer
DressLily.com is a leading online fashion store, offering an extensive range of high-quality and latest gorgeous Women's Clothing, charming Men's Clothing, chic Bags, stylish Shoes, exquisite Watches, fashion Jewelries and Accessories at affordable prices with Worldwide & Site-wide Free Shipping!


---
---
RoseGal.com for summer
RoseGal.com offers plus size, vintage styles for different occasions such as parties, swimming and for night wearing purpose. Our range of plus size is also one of the most affordable ones so that you do not have to spend heavily. Keeping this in mind, we devote ourselves to present classy & chic vintage clothing and stunning accessories to our customers with Worldwide Free Shipping and 30 Days Unconditional Return

---
---
For Elyse for summer
Upon stepping into For Elyse, you will be greeted by our personal stylists who are excited to create a unique shopping experience and exceptional customer service. Our stylists share our passion and are truly dedicated to helping you find an outfit you LOVE. We care about getting to know each one of our customers at For Elyse - we want you to leave our store completely satisfied with everything you've found – and we know you will be! In 17 years the store has grown immensely. Not only do we have two locations in Chico and Redding, but we have expanded into a popular online store destination. You can take us with you anywhere! 

---
---
DHStyles.com for summer
Affordable Trendy Fashions To our dearest customers, DHStyles.com is about style. We offer a vision of a style and look that you cannot find anywhere else for a price you can actually afford. We work with manufacturers and designers of fine, unique clothing from the most popular hotbeds of the fashion world, including New York, Los Angeles, and Miami. Out of hundreds of different styles submitted to us daily, we only pick a handful to purchase and offer to you for sale through DHStyles.com. We are experts at what we do and our customers have come to trust our expertise and our sense of style for all things fashion related. The results speak for themselves. We are constantly trying to grow, to improve, and to offer you more of what you want - sexy, trendy, styles you can't get anywhere else. This is what we do, and this is what we love. Fashion is truly our passion here at DHStyles. We have been in the clothing business Since 2003 and are a proud member of BBB (Better Business Bureau) with business ranking of A. We have been taking care of customers like you for years and we know what our customers want and how to take care of them. We know our customers can shop around on the internet, but we assure you, you won't find better customer service at any other stores, and you especially won't find hotter styles and selections than what we carry. Let us be your preferred shopping mall for all things women's fashion.
---
---
ChicV  for summer
---
---
Chicuu.com for summer
Chicuu.com is one of the leading one-stop online store in China, offering various latest fashion dresses, coats, boots accessories, etc. We are dedicated to providing our customers with high-quality fashion at best price.

---
---
OASAP for summer
OASAP is a global online store dedicated to high-street fashion by offering more than 10,000 of women's apparel, bags, shoes, jewellery, accessories, etc. 

---
---
Body Body for summer
Body Body is the premier internet outlet for sexy women's clothing including party dresses, sexy lingerie and swimwear of all kinds. Body Body has established a firm reputation for wide selection and low prices as well as superior customer service and quick delivery. Body Body was founded in 1997 and has had a growing internet market share ever since. Body Body also has representative selections of formal wear, menswear and other products for the sexy woman. 
---
---
Chichi Mary for summer
Chichi Mary is an online girl's boutique featuring a curated collection of clothing, shoes, and accessories sourced from different parts of the globe. 

---
---
Pink Queen Apparel Inc for summer
Pink Queen Apparel Inc. is an international online women fashion apparel retailer selling Daily Wears, Sexy Costumes, Evening Dresses, Swimwear, Lingerie, etc. We provide chic styles, good quality, competitive prices and dedicated customer services to our customers from all over the world.

---
---
Few Moda for summer
Founded in 2014,Few Moda is a New York City-based brand with two brands to promote called Few Moda and MADISONNE. 

Few Moda is a sophisticated sleek effortless contemporary style with distinctive details to provide the modern woman with a latest fashion for every aspect of her life. With accessories for the ultra modern trend setting women that wants to define her own style. 

MADISONNE is a style that boast a sexy chic look. Good for every day wear but translates into a classy sexy for evening. With a slightly lower price point this new apparel line is sure to be a hit with your visitors!

---
---
Modlily.com for summer
Modlily.com is an online clothing retailer/wholesale supplier, offering the latest in Women/men's street fashion. We carry a wide array of the hottest styles of tops, bottoms, dresses, coats, and accessories. We are supported through a network of fans from the hottest street-shot sites

---
---
Pretty Attitude
Pretty Attitude is a Rock'n'Roll inspired online fashion destination for extraordinary girls who love to express their own personality with unique looks. We're keeping it unique!
Featuring two labels, our Black Label is for Rock'n'Roll nights and our White Label is for wild, gypsy days, Pretty Attitude is offering a unique selection of clothes, accessories and home decor for a lifestyle lived with a sense of adventure and Rock'n'Roll soul. To get you the pretty attitude look we search high and low all over the world with exceptional accuracy and great passion to offer you a unique collection that can't be find elsewhere. .
---
---
ANUVOU for summer
ANUVOU is Women's Fashion Brand. We are selling Clothing, Accessories, and Jewelry.. The price range of our product is $20 to $90. Please, visit our site  and check out the romantic items. You will definitely get interest to sell our product. Sincerely, Thanks.

---
---
Newchic for summer
Newchic was established in 2014 with the simple mission to give people the opportunity to express themselves through high quality fashion at an affordable price. Newchic offers a wide range of products, with the most recent trends for women and men, also including bags, shoes, beauty, home and garden, jewelry and accessories, etc.