SWIMWEAR

                                2020
                              2017

---
---
La Perla promotion for lingerie
La Perla is a leading lingerie and beachwear brand synonymous with "Made in Italy" luxury. The label offers a wide array of collections that range from lingerie to nightwear, and beachwear to fragrances and hosiery. All products are dedicated to a refined and sensual woman who aims at expressing and underlining her femininity in a self-confident, sophisticated and elegant way


2016
SwimSpot for designer swimwear

SwimSpot has created the best swimwear online shopping experience ever presented online. They offer a broad selection of designer swimwear featuring top brands including Hurley, Reef, Guess, Tommy Hilfiger, St John Ella Moss and more.

---
Amuse Society for beach lifestyle

Amuse Society is a new, young, contemporary beach lifestyle brand that combines beach, street, bohemian, and Rock 'n' Roll influences with free-spirited confidence

---
South Beach Swimsuits for designer swimwear
South Beach Swimsuits specializes in high-end designer swimwear for women, men, and children. They carry a wide assortment of swimwear styles, from teeny bikinis to full-figure swimsuits. The site is also the premier destination for hard-to-find mastectomy and maternity swimwear.

---
Leo Joseph for swimwear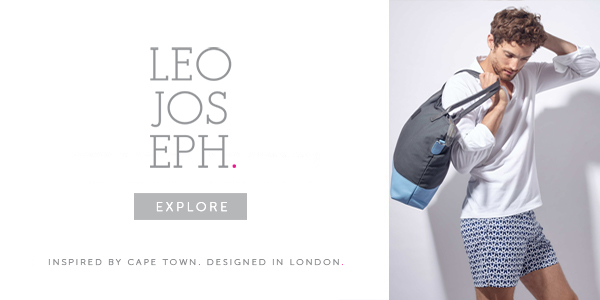 Leo Joseph makes distinctive swim and everyday casual wear for the modern man. The brand believes in style over fashion, preferring timeless, quality pieces over seasonal trends. 

---
LA PERLA for luxury swimwear

La Perla is a leading lingerie and beachwear brand synonymous with "Made in Italy" luxury. The label offers a wide array of collections that range from lingerie to nightwear, and beachwear to fragrances and hosiery. All products are dedicated to a refined and sensual woman who aims at expressing and underlining her femininity in a self-confident, sophisticated and elegant way.

---
Frescobol Carioca for swimwear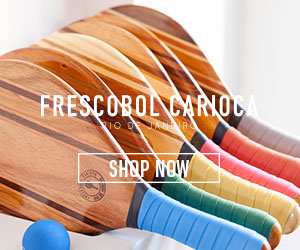 Frescobol Carioca's collections and accessories reflect Rio de Janeiro's famously active and cool way of life. The label's range of men's beachwear and accessories can confidently take customers from beach to town in complete laidback luxury, and their iconic wooden handcrafted beach bats provide a classic form of entertainment on the sand as well as at other social gatherings.

---
Vida Soleil for swimwear
Vida Soleil is one of the top swimwear, clothing, and accessories boutiques for women. Their goal is to bring customers the very best from established leading designer brands as well as a hand-picked selection of styles from leading up-and-coming brands.

---
Fitswimsuit  promotion for vacation
---
SwimsuitsForAll.com for swimwear 
---
Ranowear.  Inc for swimwear
---
East Dane for swimwear
East Dane is a thoughtful approach to men's style, serving up more than 250 top and emerging brands that will elevate any man's wardrobe. The retailer's assortment offers a variety of price points, lifestyle needs, and wardrobe categories, including sportswear, denim T-shirts, outerwear, shoes, and accessories.

---
Roxy for swimwear

Roxy is a fashion and performance based brand that brings inspiration to girls who dream big and have fun in and out of the water.

---
Tanthrough.comfor swimwear
Tanthrough.com is proud to be the original source for the best-selling tan-through clothing in the world. Customers can tan through their swimsuits during summer months, and through our fashionable sportswear all year round.

2015

Nastydress for swimweare
---
2014
Click Here

 Wicked Temptations

---