travel-services
                                       2020
---




Tourradar.com
TourRadar is a trusted online marketplace for multi-day tours. The site aims to bring like-minded travelers together for journeys of a lifetime, whether it's trekking Mount Kilimanjaro, heading on a coach tour in Europe, or a safari in Kenya. TourRadar offers more than 20,000 tours in over 200 countries, and their online tour specialists work with the best local and global tour operators to give customers the biggest selection as well as the best value for their money. 

---




Crystal Travel US
Crystal Travel is one of the most successful online global travel agencies. Specializing in cheap flights and discounted airline tickets to top travel destinations, the site attracts a considerable amount of traffic, which converts to satisfied travelers.

---




On The Beach
Founded in 2004, On the Beach is one of the UK's leading online travel agencies - taking close to one million passengers on holiday every year. They make it simple to plan, book and enjoy your perfect beach holiday. 
---
2019
---




Global Career
Global Career is already changing people's lives by providing the map to an alternative path and blueprints to building a successful remote career, traveling for free and making money online. Global Career and GCU have been featured on multiple prestigious publications from Forbes to Entrepreneur.com and are accompanied by a #1 Bestselling Book: Global Career: How to Work Anywhere and Travel Forever

---




Almundo
WE ARE THE LEADING AGENCY IN SERVICE IN LATIN AMERICA and will accompany you before, during and after your trip.

WE ARE PART OF THE IBEROSTAR FAMILY.
The Spanish hotel chain, which has been a world reference in vacation tourism for over 70 years, bets on the success of Almundo in Brazil.

BEST OFFERS
More than 1.5 million people are already planning their next trip with us as we have exclusive deals with over 700 airlines and the largest hotel offer in the market.

---




International Living
Since 1979, Internationalliving.com has been one of the leading authority for anyone looking for global retirement or relocation opportunities. InternationalLiving.com provides information and services to help its readers live better, travel farther, have more fun, save more money, and find better business opportunities when they expand their world beyond their own shores.

---
---




Hong Kong Pass
The Hong Kong Pass offers an all-inclusive sightseeing card, that grants pass holders free entry to the top Hong Kong attractions. There are 3 durations to choose from (2, 3 & 4 days) and pass holders can enter as many of the tourist attractions included on the pass that they wish to, without paying.


---
---




Paris Explorer Pass 
The Paris Explorer Pass is a customisable attraction card which allows customers to pick which 3, 5 or 7 of the top 19 Paris attractions will be included in the their Explorer Pass. The card is valid for 30 days from first use.

---
---




Travel Insurance Saver
Travel Insurance Saver is an Australian owned and operated web-based agent offering Travel Insurance at discounted rates. The large range of products and benefits allows the user to easily compare benefits side by side to identify the best travel insurance solution for your customers holiday requirements.

---
---




247 Tickets Global
247 Tickets Global is the answer to ticketing needs. Music and art, to movies, theater, sport, comedy, tours, and classes - enjoy experiences and everything in between for events in China

---
---





Alaska Airlines
Alaska Airlines' frequent flyer program partners with Points to sell Mileage Plan miles to its members, whether they need more to book an award flight or are stocking up for future trips. Frequent bonus/discount offers add incentive to buy miles.

---
---




Hunkemoller
Hunkemoller, originally a Dutch company, is one of the largest high street lingerie brands in Europe. With approximately 3,000 employees and more than 600 stores in 16 countries, Hunkemoller is expanding rapidly. 
---
---




Vienna PASS
Vienna PASS offers an all-inclusive ticket to experience Vienna. Available for 1, 2, 3 or 6 consecutive days customers can explore Vienna at their leisure and enjoy free entry into Vienna's most popular monuments, museums and galleries.


---
---




Travelex.co.uk
With the Travelex.co.uk's Price Promise, customers can get great online foreign currency prices. They compare their rates on a daily basis to ensure they are continually offering competitive prices on travel money in the UK. They operate at major airports, seaports and retail stores throughout the country and customers benefit from a commission free service when they pre-order online.

---
---




Vertoe
Vertoe is one of the leading on-demand short term storage provider with 120+ locations across NYC, DC, Boston, and Philadelphia. Vertoe helps solve the problem of lugging by safely storing customer's bags or personal items. 

---
---




Eurolines
Eurolines is a traditional, established and proven brand in the European market. It runs the largest network of regular bus lines across Europe - it connects over 900 cities from north to south, from west to east. From the Czech Republic, it is possible to buy tickets for more than 150 traditional and nontraditional destinations

---
---




Blacklane
Blacklane is a global professional driver service that connects passengers with reliable, English-speaking drivers in more than 50 countries and over 200 cities. Blacklane's service is includes complimentary wait times, free cancellations, and all-inclusive rates.

---
---




Skyscanner
Skyscanner is a leading global travel search site with over 50 million unique monthly visitors that finds the best flight and car hire options, saving both time and money. This program offers a 30-day cookie duration.

---
---




Compass Holidays
Compass Holidays is a premiere wholesaler of airline tickets and tour packages. They feature a team of professional specialists with various backgrounds and extensive experience in the travel industry providing Compass Holidays with the necessary skill levels as a one-stop shop for all your travel needs.



---
---




Viator
With Viator, a TripAdvisor company, you are partnering with the world's leading resource for researching, finding and booking the best travel experiences worldwide.  Online and mobile access to thousands of trip activities including tours, attractions, shore excursions and private guides, in more than 2,700 destinations worldwide via our award-winning website.

---
---




GOEURO Travel GmbH
GOEURO Travel GmbH FR & NL affords customers access to trains, buses, and flights on one platform. Its database enables travelers to compare and book tickets from more than 600 partner companies.

---
---




HotelTravelClub.com 
HotelTravelClub.com provides access to deeply discounted hotel rates and airlines with our Closed User Group service.Customers often save up to 50% on their hotel bookings in over 800 Thousand Hotels at 15 Thousand Destinations

---
---




Secret Escapes 
Secret Escapes is looking for exclusive offers for its members for handpicked hotels and travel in Germany and abroad

2018
---
---




Flight-Delayed.co.uk
Since 2010 Flight-delayed.com has been helping passengers with filing a claim to receive legal compensation in case of a flight delay, cancellation or overbooking. From websites in eight different languages, including Flight-delayed.com, Flight-delayed.com help tens of thousands of passengers from all over the world. On a monthly basis they assess and process clients' claims and get the airlines to pay out millions of pounds in compensation to the passengers.

---
---




Travelstart
Travelstart is Africa's Leading Online Travel Agency - book your flight online to get the lowest fares available. Travel made simple! 


---
---




eBeach.se
eBeach.se is a holiday booking website belonging to the UK's largest independent online travel agent onthebeach.co.uk. eBeach's prices are extremely competitive and give holiday makers access to over 20,000 hotels in all the favorite beach holiday destinations, along with flights from the top low-cost and charter carriers.

---
---




Compass Holidays
Compass Holidays is a premiere wholesaler of airline tickets and tour packages. They feature a team of professional specialists with various backgrounds and extensive experience in the travel industry providing Compass Holidays with the necessary skill levels as a one-stop shop for all your travel needs




---
---




Cookly.me
Cookly is the leading booking platform for cooking classes worldwide offering cooking classes in culinary destinations like Thailand, Bali, Italy, and several others. Cookly makes it easy for travelers to search, compare, and book authentic cooking classes.

---
---




Love Home Swap
---
---




Love Home Swap
Welcome to the world's simplest holiday idea. Love Home Swap is the world's largest home exchange club! With over 100,000+ stylish properties listed in 160+ countries, Love Home Swap has been helping thousands of people enjoy better holidays through the power of sharing for over five years. Try two weeks for FREE. Then join from just £20 per month.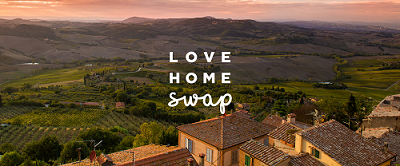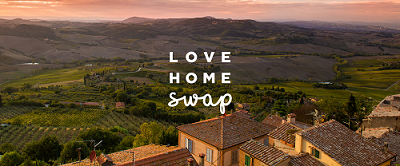 ---
---




Iamsterdam.com
I amsterdam is the world-famous brand of Amsterdam Marketing. A non-profit organization responsible for the marketing of the Amsterdam metropolitan area. With the I amsterdam City Card, Amsterdam Marketing strives for visitors to have an affordable and hassle free stay in Amsterdam while helping the cultural sector to promote itself and attract more visitors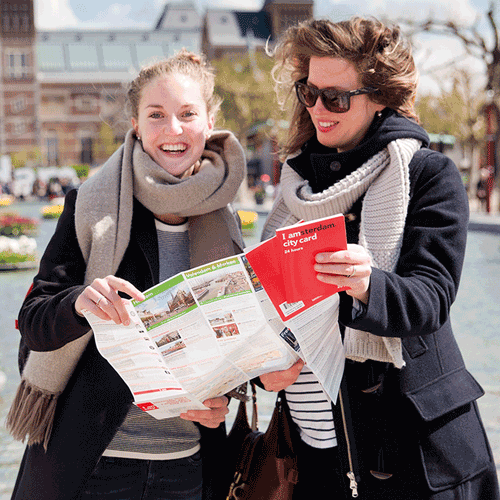 ---
---




Mobit Airport Parking
Mobit Airport Parking helps customers to find the best deals on airport parking across UK airports at the lowest rates and allows them to source the best meet and greet, valet, shuttle, and airport car parking from carefully selected quality suppliers. 

---
---




Itravelling
Itravelling is a travel agency specializing in sports tourism, relaxation, and wellness. You choose destiny, they take care of the rest

---
---




Park 'N Fly
Park 'N Fly offers more than just parking. They pick customers up at their cars within five minutes and transport them directly to their terminal. In addition, many of their lots offer special services like car washes, oil changes, and pet boarding. 

---
---




CheapFlightNow
CheapFlightNow aims to provide the cheapest flight options available in the marketplace and searches millions of affordable airfares to get travelers the best options for searches originating in the United States and anywhere in the world. In addition, CheapFlightNow provides the ability to see fare quotes in all major currencies.

---
---




LookUpFare.com
LookUpFare.com is an online travel site motivated to revolutionize the industry and make it affordable for everyone. The site works with a number of trusted travel brands in order to offer users thousands of new flight deals every day, ensuring the lowest prices available.

---
---




JetUpFront
JetUpFront is a leading online travel web site specializing in cheap flights, discount hotel rooms, cheap car rentals and wholesale cruises to the top travel destinations within the United States and the World. Their goal is to provide consistent value to their customers by offering discounted travel pricing, a large variety of travel content and outstanding customer service.

---
2017
---
Park, Sleep, Fly for travel services

Park, Sleep, Fly offers convenient parking and hotel accommodation options when travelers leave or return from their vacation.

---
Magical Shuttle for travel services

Magical Shuttle is proud to offer a coach service seven days a week between the airports of Orly and Roissy CDG and the Disneyland® Paris theme park. This program offers a 45-day cookie duration period.

---
Central Park Sightseeing for travel services
NYC-Five-Boro-Bike-Tour-rentals (468x60)' title='NYC-Five-Boro-Bike-Tour-rentals (468x60)'>

Central Park Sightseeing is the destination for all Central Park-related activities. They offer and facilitate services of all kinds that allow visitors to make the most of their time in Central Park and New York City as a whole. Customers can partake in bike and walking tours, horse and carriage rides, pedicab tours, and other activities through Central Park Sightseeing.

---
Tour America for travel services

Tour America is a New York-based sightseeing company operating tours in New York City, Brooklyn, Queens, and the Bronx. Tour America also offers one-day tours and several excursions to Washington, D.C., Boston, and Philadelphia and Amish Country.

---
AXA Schengen for travel insurance

AXA Schengen markets and sells travel insurance that allows users to receive their Schengen visa from any consulate or embassy. In order to provide the right product for their client needs, AXA Schengen offers low-cost insurance, Europe travel insurance, and multi-trip travel insurance. 

---
The Berlin Pass for services

The Berlin Pass is the complete sightseeing package which includes everything you need for the perfect city adventure, from entry to top attractions and museums to a handy Travelcard for the public transport system.

---
Peregrine for travel

Peregrine helps small groups unlock the heart of a destination. These groups are provided with comfortable accommodation, many meals, plenty of private transport, and a relaxed pace of travel as the discover locales' stories while meeting and creating memories with local leaders' friends and families.

---
Tours4Fun for travel

Tours4Fun is a thriving online travel superstore with a wide selection of ultimate vacation destinations and competitive pricing for the savvy traveler.

---
FHR for services

FHR Airport Hotels & Parking have been serving travellers for over 28 years and offer a range of hotels (including Hilton, Holiday Inn and Marriott), airport lounges and car parks (across 20 airports across the UK) to suit all budgets

---
SF Best Limousine for services

SF Best Limousine is customers' go-to "on-time or free ride" chauffeured black car service, offering point-to-point and airport transfer service for corporate clients and leisure travelers in most major cities and 11 countries. With their award-winning world-class website and exceptional 24/7 customer service center, they seamlessly connect their vast network of professional and licensed drivers with discerning clients who value their time, safety, and appreciate great customer service.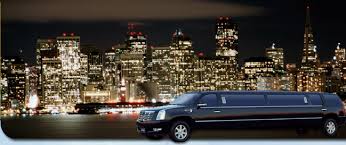 ---
Homestay.com for travel

Homestay.com is an exciting accommodation choice connecting guests to 50,000 registered local hosts in over 150 countries. The service offers a unique and affordable alternative to hotels, hostels, and B&Bs. Hosts offer guests the chance to stay with them and live and breathe the local culture and to explore destinations in a truly authentic way.

---
Air Europa for services
Air Europa is an airline company of the Globalia tourism group and a full member of the SkyTeam alliance. Transporting millions of passengers to destinations around the world each year, Air Europa enjoys state-of-the-art technology and service to offer travelers the highest quality and safety standards.

---
Yachtico for travel

With more than 16,000 charter yachts in more than 2,000 destinations, Yachtico is the world's premier yacht charter booking portal offering sailboats, motor yachts, catamarans, houseboats, and more. All yachts are pre-selected and professionally maintained, 100% insured, and available with or without a captain.

---
YourParkingSpace for services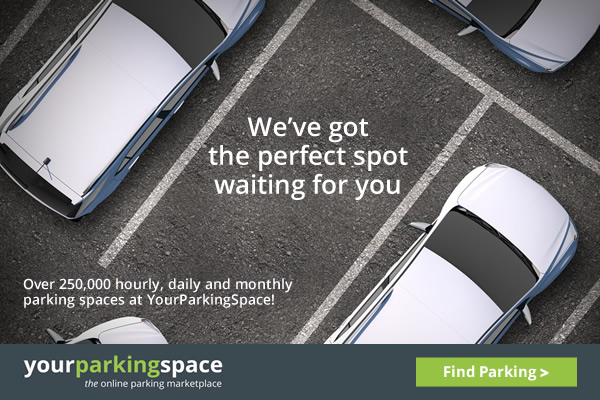 YourParkingSpace is an online marketplace for parking spaces, driveways, and garages for rent. As a platform, YourParkingSpace enables private individuals along with businesses and car park operators to earn additional income through renting out their unused parking spaces and provides drivers with the ability to find the right parking space at the right price. Towns, cities, event venues, and airports are all covered.

---
Hoppa Spain for services

Hoppa Spain is leader in the the transport industry, offering transportation services to and from airports, hotels, and other locations. Customers can choose from shared shuttles, private cars, or minibus at affordable prices to take them where they need to go.

---
Travel Talk for travel young people
40% Off (468x60)' title='40% Off (468x60)'>

Travel Talk is one of the leading UK-based tour operators for 18- to 35-year-olds. Established in 2000, the company offers adventure tours in Turkey, Morocco, Egypt, Jordan, Russia, Greece, Croatia, Spain, and Portugal, as well as skiing in France and festival tours. 

---
TourRadar for travel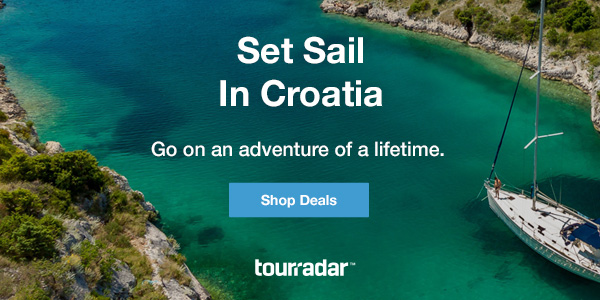 TourRadar is a trusted online marketplace for multi-day tours. The site aims to bring like-minded travelers together for journeys of a lifetime, whether it's trekking Mount Kilimanjaro, heading on a coach tour in Europe, or a safari in Kenya. TourRadar offers more than 20,000 tours in over 200 countries, and their online tour specialists work with the best local and global tour operators to give customers the biggest selection as well as the best value for their money. 

---
 Big Bus Tours for travel services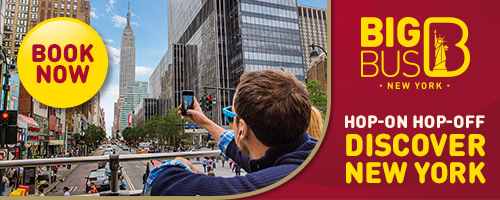 Established in London over 25 years ago, Big Bus Tours is one of the largest operators of open-top sightseeing tours worldwide. Currently serving 18 cities across the globe, their tours take in all the top sights of each city with customers able to hop on and off at major landmarks to explore in their own time.

---
Allianz Travel for travel insurance

Allianz Travel Insurance, formerly known as Access America, provides travel insurance and assistance to millions of travelers each year. Allianz uses cutting-edge technology to deliver customized solutions to enhance value for resorts, airlines, travel agents, credit card companies and more.

---
TripAdvisor for travel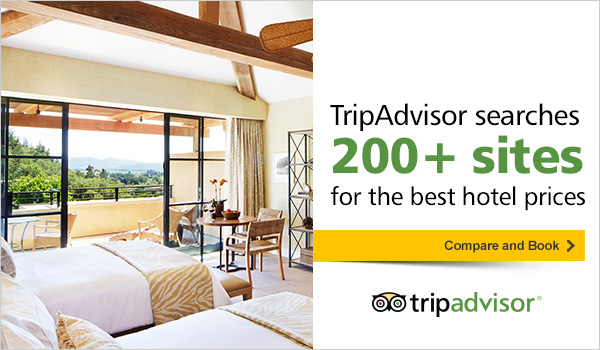 TripAdvisor is the world's largest travel site. They provide a comprehensive travel planning experience. They have over 100 million candid traveler reviews of hotels, restaurants, and attractions worldwide. 

---
helloworld.com.au-- for travel

helloworld.com.au offers the best deals on flights, hotels, packages, and car rentals. Customers can enjoy no online booking fees, discounts when they combine their flight and hotel bookings online, hotel price promises, and 24/7 customer support.

---
---
At J.S. Trunk & Co, we're committed to carrying the world's leading luggage brands, latest innovations and gear. J.S. Trunk & Co is the one destination people need to find gear that fits their everyday travel needs.
---
Obtain Your Next Hong Kong Vacation Hotel
There's no doubt that Hong Kong generally is one of the most impressive destinations to visit, either because of work or perhaps a family getaway. Travelers on business will regularly explain how it really is one of their favorite places to travel and to work in. Especially since the opening of Hong Kong Disneyland the city has been number one on the list of destinations for households to go see and stay for a couple of weeks. From Causeway Bay, Mid Levels, Stanley Markets and the other Islands such as Lamma and Lantau, HK has some thing for everybody.

---
When traveling to any region it is vital that you check out the type, fee, position and quality of the accommodation being offered. In Hong Kong the selection of accommodation is almost limitless and features inexpensive hostels up to 5 star internationally-recognised hotel rooms. A thing that more and more individuals are turning to, however, is serviced "self-catering" residences and holiday rentals. The standard, versatility and absolute comfort of many Hong Kong serviced apartments vastly outweigh staying in a hotel.
---
---
---
For business people a serviced apartment provides them an alternative choice to staying in a more impersonal environment. rental apartments are generally decorated in a more comfortable manner, and may be more relaxing to come home to following a lengthy, strenuous working day. A self-catering property may also have a kitchen area - a luxury not normally seen in standard hotel rooms. This offers the businessman with more possibilities about what time and what type of food to eat.

---


For individuals on vacation, and particularly people in families, serviced apartments in Hong Kong might be a great alternative. Most serviced apartments are less costly to stay at then hotels, providing a more cost effective solution. They can also be bigger than just about any rooms in hotels, and there is a variety of serviced apartments that offer bedrooms for the biggest household. As we mentioned above, rental apartments all feature a kitchen, and for a household on a break this can be very useful. Especially young children frequently will not want to eat out, and it's consequently simpler to feed them in the convenience of their own individual apartment. This can often happen, needless to say, with newborns.

---
In general short stay serviced apartments may offer you a range of added benefits that hotels cannot, and customarily for a more affordable price each night. If you are considering a bit more "authentic" stay, booking a bigger residence rather than a hotel room then this is probably you should look into. As a person traveling for business you can actually make use of the serviced apartment as an effective base for your work, meeting business contacts and doing business. For a family unit, pick the choice that will give you a number of bed rooms from which to choose. So for anyone who is visiting Hong Kong soon, consider booking a rental apartment!


------

Travis Blackstone works as a experienced article author who has done a great deal of travel and leisure writing in the past. He has figured out quite a few tips and techniques to find the very best places to stay. Every time he visits Hong Kong, he uses serviced apartments rather than hotel accommodations and he uses http://www.myhkhome.com/ to find the best deals
---
love-london-museums.com
A guide to London museums both big and small by a native Londoner. Including historic houses, specialist museums in london, military museum, unusual museums, london tours and cheap london hotels to stay in while you visit. click here for more
---