VACATION_4

2017

---
Janbala - travel agency

Janbala is an online travel agency with robust flight and hotel booking capabilities providing deals on 200+ airlines, 24/7 customer support, and no booking fees. Janbala.com also plans to introduce an array of new products that will transform the way people research, book and share travel experiences online.

---
American Tourister -luggage brand

American Tourister is a luggage brand that believes travel should be fun. It is positioned as one of the largest luggage brands in the world, making stylish and high-quality products suitable for casual and business travel for the whole family. 

---
Kaligo - hotels bookings

Kaligo is a global hotel bookings platform helping consumers earn miles and points with loyalty programs as they find accommodations for both business and leisure. More than 465,000 hotels and resorts are available to search from, along with 24/7 service and collaboration with 50+ airlines. 

---
AffordableAsia/Ritz tours -  vacation packages

AffordableAsia features reasonable vacation packages and custom tours to Asia, Europe, Middle East, Africa, and other parts of the globe. Our goal is to ensure every traveler can experience the amazing sights the world has to offer through affordable vacation packages. 

---
Studienreisen DE - study tours in Germany

We are one of the largest specialist offices for study tours in Germany. With our own database we offer the largest of its kind in Germany. In our consulting center, a highly trained specialist team will be pleased to answer your inquiries and provide you with comprehensive advice on our tours. Book your roundtrip with specialists at studienreisen.de!

---
Reisefux Austrian vacation

The "Reisefux" is an Austrian tour organizer who has made the task of composing and presenting the most beautiful sites from the Alpine region. All travels are hand-picked, have a best price guarantee, and cannot be booked at any other travel agent for these prices or packages

---
aovo Reisen DE -- travel packages

aovo Reisen DE, headquartered in Hanover, specializes in the direct sales of high-quality travel packages at convincingly low prices. The range of services includes attractive package related to culture, river cruises, trips, family vacations and more. 

---
tripz DE for city holidays

tripz DE offers an extensive portfolio on city holidays and wellness holidays in the most popular holiday regions. The ever-growing offer includes selected hotels and offers the right choice for every taste. At tripz, customers will find a wide selection of first-class trips at unbeatable prices.

---
United Vacations

United Vacations offers packages to over 400 destinations in the United States, Canada, Mexico, the Caribbean, Central America, South America, Europe, Asia, Australia, and the Middle East. In addition, vacationers can earn MileagePlus bonus award miles on top of credited flight miles in order to maximize their redeeming potential. 

---
StarVista Live for romance cruises
'70s Rock & Romance Cruise 1st Sailing, Celebrity Summit The '70s Rock & Romance Cruise will bring back the music and those great memories with a star studded lineup of the most special times in our lives! Enjoy a variety of special events, including Q&A sessions, panel discussions, wine tastings and cooking demonstrations. The cruise features a stellar roster of '70s rock icon performers. 

---
Southwest Airlines Vacations

Southwest Airlines Vacations offers packages to over 95 destinations with flight service available from every scheduled Southwest Airlines departure city. In addition, customers can enjoy the lowest prices, no online booking fees, 24-hour traveler assistance, and savings opportunities with the purchase of bundles.

---
Polynesian Cultural Center for islands vacation

Situated on the North Shore side of the island of Oahu, the spectacular 42-acre Polynesian Cultural Center is an authentic cultural experience that immerses guests in the traditions, history, and hospitality of the islands of Polynesia. It is a family friendly attraction featuring 6 authentic island villages and various interactive and exciting exhibits. 
---
Portugal.com for travel packages

Portugal.com is a premier travel site for Portugal, Azores, Madeira, and Spain. We have over 20 years experience providing certified travel packages in Portugal. While we offer a la carte reservations on tours, hotels, and cars, our current affiliate program extends exclusively to packages.

---
Thomson Holidays--great value holidays

Thomson offers access to great value holidays, villas, and apartments direct from one of the UK's top suppliers of package holidays. As one of the most visited website in the nation, Thomson offers customers the ability to easily and conveniently book getaways to the most sought-after destinations in the world. 

---
Booking.com UK-- accommodation site

Booking.com, planet Earth's #1 accommodation site, guarantees the best prices for any type of property, ranging from campsites to five-star luxury hotels.

---
Hoteles.com Latin America

Hoteles.com offers more than 300,000 properties in over 60 countries, including hotels, B&Bs, condominiums, and all-inclusive resorts. The site also specializes in booking reservations for guests during the most popular - and often overbooked - times of the year.

Serviceable countries: ARGENTINA, BELIZE, BOLIVIA, BRAZIL, CHILE, COLOMBIA, COSTA RICA, ECUADOR, EL SALVADOR, GUATEMALA, GUYANA, HONDURAS, MEXICO, NICARAGUA, PARAGUAY, PERU, SURINAME, URUGUAY, VENEZUELA

---
Booking.com France/Belgium-accommodation

Booking.com helps leisure and business travelers, whatever their budgets, easily discover, book, and enjoy the world's best places to stay. Their website is informative and user-friendly, guaranteeing to deliver the best available prices.

---
Experience Days

Experience Days provides more than 2,000 activities from just under 1,000 companies across the US. We offer some of the most exciting activity days, city tours, cooking classes and the days out around America's best cities. Popular activities include supercar driving, skydiving, powerboating, cooking lessons, and more - you're sure to find the perfect experience gift.

---
Pacific Holidays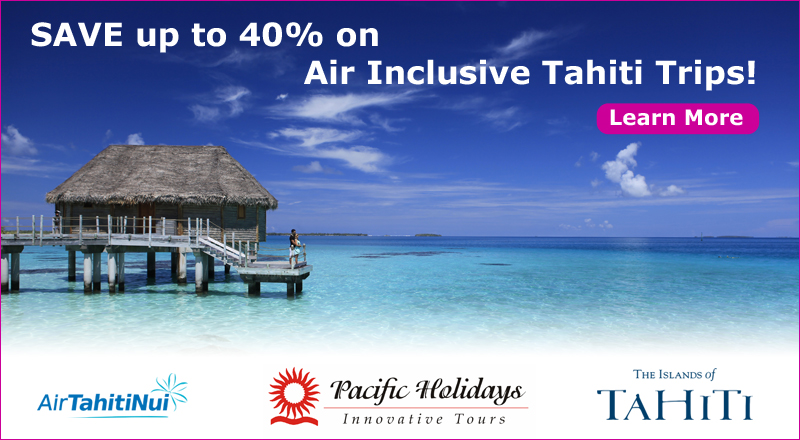 Pacific Holidays offers a broad and innovative selection of itineraries to Asia, the South Pacific and Latin America, including a variety of web-only specials. Pacific Holidays is committed to making your travel luxurious, while maintaining group travel value.


---
Apple Vacations

Apple Vacations is one of the largest international travel providers in the U.S. with a mission to provide the ultimate beginning to end vacation experience for its customers.

---
East Midlands Trains for train tickets

East Midlands Trains run fast, frequent train services to London St. Pancras International from stations along the M1 corridor. The company's site is designed to help customers easily find the right train tickets for them, whether it's the cheapest fare or a specific time. In addition, users can book anywhere in the country using East Midlands' site. 

---
Gezi.com for hotels

Gezi.com is a hotel price comparison website with years of travel search expertise. The site compares hotel prices for over 450,000 hotels worldwide from leading online travel agencies such as Expedia, Hotels.com, Hotelopia, and more, to help travelers find the best rates for rooms.

---
BeMyGuest Asia vacation

BeMyGuest is an online travel agency specialising in tours & activities. We have 10,000+ attractions across Asia, from mainstream to incredible off-the-beaten-track experiences. Activities include outdoor activities, family tours, cultural sightseeing, wellness retreats, and weekend things to do. 

---
Weekend in Italy for short vacations

Weekend in Italy is a leading seller of tickets to Italy's museums and attractions, short tours, and special events. The company's primary audience is the independent traveler who likes to make his or her own travel arrangements. They also serve thousands of travel agents and professionals who resell Weekend in Italy's services to their clients. 

---
Tours4Fun for vacation packages

Tours4Fun is a thriving online travel supplier. Our experts have searched the globe to find the best and most affordable tours and activities from trusted local suppliers. We now offer discounted hotel rates, airport shuttle services, port-of-call excursions, and vacation packages.

---
Booking.com accommodation site
Booking.com, Planet Earth's #1 accommodation site, guarantees the best prices for any type of property, ranging from campsites to five-star luxury properties.

---
Palace Resorts vacations

Palace Resorts offers the ultimate in all-inclusive vacations, such as luxurious rooms with whirlpool tubs, fine dining, sensational entertainment, water sports, and more. Guests also have access to destinations' finest spas and golf courses when booking Palace Resorts.

---
Pierre et Vacances promotions
Pierre et Vacances is a leading European vacation booking agency with over 500 residences in France, as well as 45,000 apartments and vacation homes located in Europe, the Antilles, Tunisia, and Morocco.

---
Iberia Express for airfares

Iberia Express is an innovative and dynamic airline company based in Spain. The company offer flights in Europe and operates in code-share with LAN Airlines, Air Berlin, Japan Airlines, American Airlines, Avianca, Finnair, British Airways, and others.

---
Trafalgar vacation

Trafalgar Travel has been creating exceptional guided vacations for almost 70 years. With more than 230 trips to worldwide destinations, including Europe; North, Central, and South America; Asia, Australia, and New Zealand; they continue to offer new ways to travel every year. No one else offers a network of local chefs, artisans, historians, farmers and other unique characters like Trafalgar

---
Dumonde-- Latin America vacation

Dumonde is a Travel Management Company specializing in travel to Latin America and the Caribbean. Our passion for travel, together with our vision to provide excellent customer service, turned us into one of the biggest suppliers of air tickets, long and short haul holidays, hotel rooms, rental cars and more. 

---
Priceline -- vacation packages

Priceline offers travel discounts on hotels, airline tickets, car rentals, vacation packages, and more with regular promotional discounts touted through affiliate program banners. 

---
Sands China-- Macao vacation
---
2016
NEW YORK VACATION
---
---
---
---
---
---
---
---
---
---
---
---
---
---
---
---
---
---
---
---
---