COMPUTERS

                                            2019
---




Tiger Direct
TigerDirect.com is a computer parts and consumer electronics superstore. We continually strive to provide the lowest prices, the best promotions, and inexpensive shipping options, so you're always getting a great deal!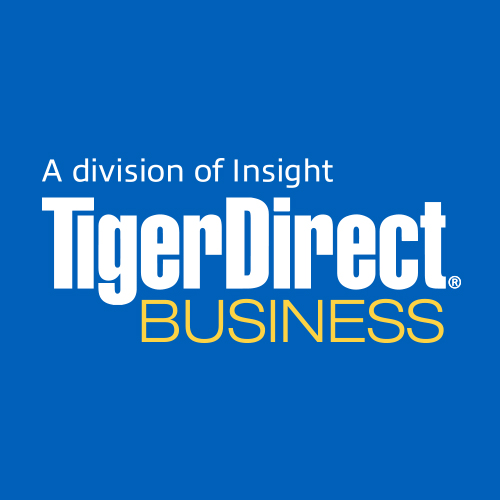 ---
---




Shark Proof
Shark Proof is a global brand that stands among the top-tier screen protector players in the market. Along with sleek design, durability and quality craftsmanship, Shark Proof screen protectors are hydrophobic, antibacterial and oleophobic. Shark Proof screen protectors are manufactured with certified 9H scratch resistance and high-quality material that allows seamless application on a wide array of electronic devices. 

---
---




Microsoft APAC
---
---
                                            2018
---
---




Mackback
Mackback is one of the premier trade-in sites for Apple and Mac technology. Macback offers impeccable customer service and competitive quotes within 40 seconds. Receive a free quote for unwanted Apple and Mac technology today.

---
---





Mac of all Trades

We provide used and refurbished Mac/Apple buyers unbeatable pricing, secure online ordering, and impeccable customer service.

---
---




iPower
iPower is one of the World's Fastest Growing Web Hosting and Domain Name Registration Companies. iPower currently hosts over 500,000 websites and has consistently been one of the top paying affiliate advertisers on the internet since 2002.
---
2017
---
---


My Memory DE for memory cards
My Memory DE offers various memory cards to create digital memories of the highest quality. Along with media storage products, the company also sells various phone and electronic accessories including computer software, video games, and cameras.

---
---


PreiswertePc.de
PreiswertePC.de offers used and recycled computer products from well-known brands including PCs, notebooks, tablets, smartphones, monitors, printers, and scanners.

---
---


Forza Refurbished NL for Apple products
Forza-Refurbished.nl is the largest provider of refurbished Apple products. Think of refurbished iPhones, iPads, or MacBooks - the best quality for the lowest price.

---
---


Eclipse Computers
Eclipse Computers is a specialist computer company based in Coventry, West Midlands, with over 20 years' experience delivery some of the UKs lowest prices on components and peripherals along with an award winning, custom built computer system for everything from general home use to powerful gaming systems.



---
---


Alienware UK - gaming brand
Alienware is the Dell computer company's PC gaming brand, offering unique and award-winning desktops and laptops that incorporate innovative engineering, aggressive design, and the most advanced components in the industry. Connecting fans, developers, and manufacturers, Alienware consistently leads the industry in high-performance gaming.

---
---


Encore PC for refurbished PCs
Encore is the brand name for bargain new and refurbished computers from the Stone Group, the UK's largest privately-owned IT hardware manufacturer. We offer a range of professionally refurbished PCs and Laptops, as well as graded devices, accessories, and consumables.

---
---


Overclockers UK for computer components
Overclockers is one of the most successful retailers of high-end computer components, overclocked Gaming PC, modding accessories, and consumer electronics in the UK. There are more than 6,000 products available to buy online, including a large selection of graphics cards, motherboards, processors, storage drives, gaming systems, and more.

---
---


Ozobot (US)
Ozobot is a company built around the idea that blends creative thinking with business disciplines to bring new ideas to market. Their business focus is on introducing new ways to combine social interaction with digital apps.



---
---


HP Singapore
HP is an innovative company and world leader in printing and personal systems technology. Being the official online store of HP, Singapore's site offers a wide range of products, including laptops, tablets, desktops, printers, monitors, print supplies and accessories, plus plenty of exclusive deals and attractive promotions.

HP Singapore
---
---


Buy Mac
Buymac.com.au has over 20 years of experience online with strong technology brands including Apple, Bose, Seagate, Dell, Lacie, and more.



---
---


PREMIER FARNELL Rest of World
FARNELL is a high-service distributor of technology products, services ,and solutions for electronic system design, maintenance, and repair. They are focused on making it easier to get the products you need, when you need them.

---
---


Hello Direct
Hello Direct is a leading provider and direct marketer of innovative, hands-free devices for business and government use. The company serves customers across the US and partners with leading manufacturers to offer the latest solutions at competitive prices.



---
---


Ebuyer Business
Ebuyer.com is one of the largest Internet re-sellers of brand name computer technology and business electronic products.



---
---


Dell (UK)
Dell.com is one of the global leaders for computing and entertainment products. Dell empowers countries, communities, customers and people everywhere to use technology to realize their dreams. Customers trust Dell to deliver technology solutions that help them do and achieve more, whether they're at home, work, school, or anywhere in their world.



---
---


One Computer Shop DE
The Computershop ONE offers a wide selection of configurable notebooks, printers, and manufacturers from numerous brand manufacturers

---
---


Okamac FR -- re-seller
Okamac is one of the leading re-sellers of used MacBooks in France. The company offers branded devices such as the MacBook Air, MacBook Pro, and IMac as new products in very good condition and are guaranteed for 6 months. 

---
---


Crucial France for memory upgrade
Crucial is part of Micron, one of the first computer memory manufacturers in the world for 35 years. Memory and storage are their passion, and their mission is to transform the performance of your system - as well as your computer experience. Crucial offers memory upgrades or SSDs for most existing computers. With free compatibility tools, it is very simple to find the memory or the SSD that is suitable for a computer model and to buy it on Crucial.fr

---
---


Mac Sales | Other World Computing
MacSales.com features one of the largest online catalogs of Apple computer and iDevice enhancement products. MacSales.com is customers' resource for high-quality and affordable hardware upgrades for Mac laptops and desktops. Whether looking to speed up boot times or max out a machine's memory, MacSales.com has the customer covered for virtually any piece of hardware needed.

---
---


Dell Outlet
Dell Outlet provides a wide array of desktops, laptops, monitors, printers, TVs, cell phones, and other popular consumer electronics and accessories.

---
---


Currys PC World Business
Currys PC World Business has over 50,000 products available to purchase online. They have all kinds of products from laptops, PC's and tablets to software and printers, peripherals, and accessories, as well as offering a next day delivery service. Currys PC World Business offers a fantastic range of products, across all major brands, selling to various sizes and types of businesses.

---
---


SKYCOMP
Over the last decade, Skycomp has expanded into one of the largest online computer stores in Australia, serving over 1,000,000 happy customers and offering more than 10,000+ products to choose from. The company also provides same-day dispatch, live chat customer support, and full Australian warranty.



---
---


KLIKnKLIK
KliknKlik besides providing laptops from various well-known brands also provides desktop computers, tablets, smartphones, printers, accessories, peripherals as well as laptop bags to facilitate the activities of one stop shopping online consumer electronics in Indonesia.

KLIKnKLIK - Online Shopping Site for Laptops, Computers, Mobile, Accessories, and Gadgets
---
---


Dino PC for PC
Focusing on supplying custom PCs and latest technology directly to customers in the UK since 2007, Dino PC builds the perfect custom PCs for anyone's needs. The company's goal is to deliver the ultimate custom PC in terms of overall value-for-money and long-term reliability, exceeding customer expectations when it comes to service and support



---
---


Lenovo USA for computers
Lenovo is a customer-focused company with extraordinary resources. They provide customers with innovative PCs and best-in-class customer service.



---
---


dx.comfor computers
Category• Electronics and Entertainment• Computers• Electronics Accessories• Home Electronics• Computers/Internet• Home & Garden• Mobile• Photography• Commerce• Shopping Networks
---
2016
---
---
Amazon for computers
---
Refurbees.com  for computers
---
Mac of all Trades for 

Apple/Macintosh computer hardware
Mac of all trades is the pricing leader for buying and selling used Apple/Macintosh computer hardware on the internet. We have been serving the Apple community since 1995 and provide impeccable service. Regardless of whether you are purchasing a MacBook, MacBook Pro, MacBook Air, iMac, Mac Pro, Mac mini, iPad, or iPhone, we have discount prices without discount service. If you are selling, we provide quick payment and free shipping. 

---
VPS.AG - Virtual Private Servers
---
---
---
---
---
---
---
---
---
---
See Also My Amazon Store
---
---
Mac of all trades is the pricing leader for buying and selling used Apple/Macintosh computer hardware on the internet. We have been serving the Apple community since 1995 and provide impeccable service. Regardless of whether you are purchasing a MacBook, MacBook Pro, MacBook Air, iMac, Mac Pro, Mac mini, iPad, or iPhone, we have discount prices without discount service. If you are selling, we provide quick payment and free shipping. 
Top Mac of All Trades Products
Refurbished MacBooks - MacBook Pro is one of the most popular Apple products that can be taken anywhere. 
Refurbished iMacs - Apple's advanced desktop computer has high performance and a wide screen display.
Other Refurbished Apple Products - We carry refurbished Mac Pros, iPads, iPhones, Displays, and Peripherals.
---