Footwear
2019

---




Casadei
Casadei is an Italian luxury shoe brand that has evolved from humble beginnings in 1958 to a global reputation, including gracing the feet of high-profile celebrities. The brand's "Blade" heel, in particular, has gained worldwide fame since its launch in 2011. 

---




Stacy Adams
The number one brand in Men's fashion footwear and accessories. We also have a 98% fill rate.

---
---
                           2017
---
---



Cotton On (US)
In 23 years, our genuine belief, optimistic spirit and willingness to give it a go has seen us expand into sleepwear, footwear, intimates, active, kids, party and youth wear, as well as stationery and everything in-between.

---
---



FITFLOP
AT FITFLOP WE AIM TO SUPPORT WOMEN FROM THE GROUND UP, WITH THE CONFIDENCE TO GO FURTHER. CREATING LIGHTWEIGHT, BIOMECHANICALLY ENGINEERED FOOTWEAR FOR LONGER LASTING COMFORT, FASHIONABLY FIT FOR ALL OCCASIONS.

---
---



Tight Wipes
 We are excited you see the value in keeping your sneaker game looking clean and looking tight! Our business model relates to everyone on the planet. Every human being on the planet wears sneakers. (Especially in this crazy sneaker culture where kids are willing to pay up to $5000 for a pair) That being said everyone needs to clean and care for their sneakers. That's a lot of people to get to be your customer.  Tight Wipes is the new, quick and easy way to clean all your sneakers, shoes and belongings. The ultimate in convenience! Tight Wipes is a specially formulated, pre-moistened, luxury, handy wipe that cleans and renews dirty shoes, boots, sneakers and much more. Don't ruin your kicks with bleach wipes or other kind of chemicals that weren't meant for your sneakers. A "must have" for all Sneakerheads! Tight Wipes was developed by a Sneakerhead from Staten Island, New York 10312 who was tired of the hassle of other sneaker cleaners on the market. He was looking for a fast and efficient way to clean and keep his kicks looking fresh and new. With this idea he went to one of the best chemical engineers in the biz and in the lab they developed a special cleaning formula, which is the best sneaker cleaner on the planet! Tight Wipes was trademarked and launched on paper officially in January 2014 but has made sure the products not only met the highest standards, but exceeded them. After a year of testing and perfecting Tight Wipes, it was brought to the retail market in January 2015. The company is growing very rapidly and now has several different sneaker products in the line with more on the way. Tight Wipes offers Non Woven sneaker cleaning technology and is gaining major traction in the footwear cleaning marketplace. The special purpose of cleaning sneakers in a growing 48 billion dollar a year sneaker industry has led to the manufacture of these specially formulated wipes by Tight Wipes and the usage of these wipes by the ever growing sneaker culture. Tight Wipes is getting major attention from retail buyers, stores and consumers across the world. Tight Wipes comes in 2 options, a 40 wipe canister or individual single packs. Since the inception of Tight Wipes we have rolled out other products including Tight Scrub, Tight Scrub Pro, Tight Towel, Tight Bowl and Tight Brush. 

---
---



Matt Bernson
Handcrafted materials, quality, and a refined aesthetic mark the Matt Bernson approach to lifestyle and design. Attention to detail is visible in his transformation of raw materials into unique, comfortable, and wearable designs thanks to the influence of art, culture, and global style. Matt Bernson embodies this wanderlust spirit, creating products that will embolden your spirit while you accomplish your days in cool urban settings or while escaping to cherished destinations far and wide.

---
---



LolliCouture.com
LolliCouture.com is an internet based fashion company that started with the vision of providing the latest fashion, competitive prices, and superb customer service. A top fashion destination for the hottest trends in apparel, footwear, swimwear, costumes, handbags, and fashion accessories.! Providing the best price and acceptional customer service is the number one focus.

---
---



FSJ
FSJ is a shoes brand, synchronized with the international fashion, taking super fashion design as well as an attractive price. FSJ means extremely " Innovation " or " Adventurous ", which symbolizes the modern women's life characteristics of pursuit for fashion and vitality. We aim to help women realize their dream of fashion and pursuit of quality.

Launched in 1998, FSJ provides a complete assortment of FSJ merchandise to clients in the United States and internationally. FSJ insists on the quality and upholds the excellent high standard of crafts.

The sexy and fearless cut, fashionable design, and exceptional craftsmanship struck a chord with a sophisticated clientele makes FSJ become welcomed by customers and enjoys good reputation among the society.

---
---





Xero Shoes
Featured on Shark Tank (we walked away from a $400,000 offer!), Xero Shoes give you the fun and benefits of being barefoot, plus a layer of protection, a perfect fit, personalized style, an affordable price, and a 5,000 mile warranty. Xero Shoes feature FeelTrue® outsoles, co-developed with the former lead designers from Nike and Reebok for unmatched comfort and traction, wet or dry. Join the 162,923+ Xero Shoes wearers in 94 countries, ages 1-91, who enjoy total natural movement for walking, running, hiking, camping, paddleboarding, yoga, Crossfit, and even running 100-mile ultramarathons.

---
---



Silvert's
Silvert's literally has no competition. Our products are not only considered a necessity to the aging market, but enhancement to the aging baby boomer's quality of life. Showcasing Silvert's on your site will be viewed as an invaluable resource for many. 

---
---



DAWGS
DAWGS Brand is a rapidly growing manufacturer and distributor specializing in high-quality and value-priced footwear. DAWGS strengths include the ability to design, manufacture and deliver EVA based footwear that has mass market appeal. United States office is located in Las Vegas, NV.The DAWGS Brand footwear label quickly became a leader in the shoe industry's evolution towards new comfort.

---
---



Magnum Boots
Magnum is a footwear company specializing in boots for uniform personnel such as paramedics, police and security

---
---



Aerosoles
Aerosoles features a full range of shoes that offer comfort, style, quality, and real value. All shoes are made from quality materials and unique constructions, and all pairs - from dress pumps to boots to sandals - boast the comfort typically found in the most casual of footwear.

---
---



Shoebacca
SHOEBACCA is a leading source for athletic and outdoor related shoes, apparel, and gear for men, women and kids with over 150 brands.

---
---



DrSchollsShoes.com
DrSchollsShoes.com is an online shoe retailer featuring the latest styles for men and women. The brand's vision is to create innovative footwear with an uncomplicated, playful style for a healthier life. With the belief that function and fashion should always be in perfect harmony, Dr. Scholl's designs for shoppers' everyday life in the real world.

---
---



Franco Sarto
Franco Sarto designs and produces women's shoes aimed at bringing joy to customers around the world. Through the designer's experience as a cobbler in Italy, a wide selection of fashionable and comfortable footwear options are available to women who love practicality and fashionable style of a fine pair of shoes

---
---



DolceVita.com
Dolce Vita sells a tasteful selection of women's footwear that ranges from sandals to sneakers to boots. The brand combines high fashion styling with reasonable pricing to allow customers the chance to look great while also shopping smart. 

---
---



L'Équipeur
L'Équipeur is a casual clothing and footwear destination that stands out due to its commitment to delivering comfort, quality, and style. Though their roots are in industrial workwear, they have also become known for outfitting consumers with casual, activewear and footwear.

---
---



Loriblu
Loriblu sells designer, made-in-Italy footwear for men and women. From jewel sandals to ballerina flats to boots, each shoe features quality Italian craftsmanship along with modern design in order to express its own character and allow customers to complete an outfit with ease.

---
---



Robinson's Shoes
Established in 1954, Robinson's Shoemakers is an internationally recognised retailer selling some of the most prestigious footwear brands including Barker, Loake, Alfred Sargent and their own range of handcrafted shoes. 

---
---



Italist.com US
Italist is the largest marketplace for Italian luxury boutiques and emerging Italian fashion brands. The site sells only new and on-season products from the most exciting high-end Italian and international brands at prices averaging 30% lower than MSRP. 

---
---



boohooMAN US
Born from boohoo.com, boohooMAN is fashion's best kept secret in menswear. Combining cutting-edge design with an affordable price tag, the boohoo brand pushes boundaries to bring the latest styles for less of a strain on customers' wallets.



---
---



Design Italian Shoes DE promotion
Design Italian Shoes DE is an innovative custom-made shoe brand based in Le Marche, the so called 'Italian Shoe Valley', with more than 100 years of shoes handcrafting tradition. Through its innovative 3D shoe configurator, DIS allows sophisticated customers to design unique custom shoes and get them handcrafted in Italy in just a few weeks.

---
---

 



Naturalizer for footwear
Whether you are searching for an everyday flat, the perfect pump or a versatile boot or bootie, Naturalizer has the style, the size and the width to give you the perfect fit every time.

25% off one day only + Summer Sale continues
---
---


Dr. Scholl's Shoes promotion
10% off Sandals at Dr.Scholls!
---
2016
---
Amazon for footwear
---
Lightinthebox for footwear
2015
---
Twinkledeals--footwear
---
DAWGS--footwear
---
EricDress for footwear
---
Nastydress for footwear
---
Milanoo
---
Nunn Bush footwear with advanced materials
A unique combination of 3 advanced cushioning materials are combined on the top of the footbed to provide exceptional comfort directly to the foot. As the heel strikes the ground a Politec© heel pad absorbs the impact. As your heel lifts up, a Springtec© cushion transfers energy forward. Finally, a third Springtec© pad in the forefoot propels the foot forward

---
Shiekh Shoes
Shiekh Shoes was founded in 1991 and now has about 100 retail stores in shopping malls nationwide. We offer a wide variety of casual and athletic shoes for men and dress, casual and athletic shoes for women, plus some kids' shoes and apparel. Because of our strong brick-and-mortar retail presence, the brand is very well known in the western and southwestern regions for being *the* destination for hip hop and urban footwear by fashion-forward consumers.

---
Footwear Unlimited
Footwear Unlimited is the official online store for BareTraps, Wear.Ever., Latigo, and Andrew Geller.  We specialize in wedges, sandals, flats, boots, and a variety of other footwear.  These brands offer new styles every season and exciting promotions

---
Shoebuy.com
i there! We're the style experts at ShoeBuy, where you'll find the largest selection of shoes plus countless options in bags, accessories, and clothing. While you're here, kick off your old shoes, sit back, and breathe a sigh of relief. Whatever your foot, fit, or fancy, you've finally found the best place to get weekly style inspiration and the latest scoop on fashion trends. Thanks for following along, and feel free to join in on the conversation.

---
Footwear Unlimited
For more than four decades Footwear Unlimited has specialized in creating affordably priced footwear of exceptional quality and value, in styles that feel as great as they look.
Our objective is to be recognized as the company that translates the latest fashion into shoes that are simply too comfortable to take off.
Supported by a 170,000 square foot distribution center located in the St. Louis, Missouri suburb of Fenton, we have additional product development and quality control staffs in Dong Guan, China.
---
Steve Madden--footwear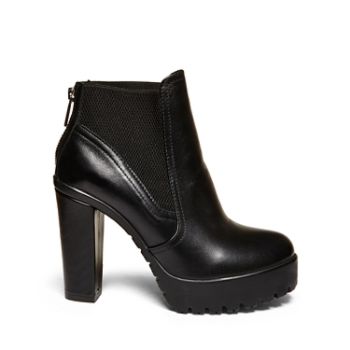 ---
Shoebuy.com
---
Amiclubwear promotion forfootwear
---
---
---
promotion Amiclubwear
Every girl wants a sexy dress to stand out from the crowd. Whether you need  party dresses or high heels for hitting the club or out for a night in the city, we carry some of the hottest, sexiest and most unique club wear available. Look no further than AMI Clubwear for all of your chic fashion needs! We also carry sexy Halloween costumes andravewear for women including accessory that will leave everyone else breathless with envy. If your looking for a warm winter style then try one of our sweater dresses with a pair of cheap boots that are made for walking! Read reviews for amiclubwear.com Check out our lastest commercial here.
---
DollarDays is a premier online wholesale distributor and closeout company that is the secret weapon of small businesses, non-profits, and every day consumers looking for insider access to the same kind of buying power typically available only to large enterprises. DollarDays offers over 260,000 high quality goods at wholesale and bulk prices. Our wholesale products are sold in one piece, by the single case or in bulk. The minimum order of our wholesale products is only a case, giving small businesses the opportunity to quickly turn merchandise, rather than tying up their money in inventory.
We sell everything you can imagine: from candles to baby supplies to clothes to toys to pet supplies. If you are buying bulk wholesale merchandise for an apparel clothing store, then our amazing line of clothes, jewelry, flip-flops and shoes are perfect for you. We also carry incredible wholesale supplies that would be great at a home improvement store or a dollar store. DollarDays is well known for its skill at helping non-profit organizations like schools and churches finding the exact products they need, including backpacks, school supplies, socks, flip flops, toothpaste, and health and beauty products to support their causes. Schools love our products for fundraising drives to help raise money for school activities.
---
---
All footwear, apparel and accessories are warranted for one year against defective materials and workmanship. This does not extend to problems that arise from normal wear and tear. Slight dye transfer may occur with darker coloured sheepskin during the first few wears. Lighter coloured sheepskin may pick up inks from clothing with which it has come in contact. This discolourisation is not covered under the manufacturer's limited warranty
---
While shopping for footwear you must be confident about making the purchase from the right place. At costume4less.com we give you that confidence. It is only here that you would find these unique and innovative designs that you always dreamed of! It is only here that all your fetishes for donning that dazzling footwear can be realized.
---
DAWGS Brand is a rapidly growing manufacturer and distributor specializing in high-quality and value-priced footwear. DAWGS strengths include the ability to design, manufacture and deliver EVA based footwear that has mass market appeal. United States office is located in Las Vegas, NV.The DAWGS Brand footwear label quickly became a leader in the shoe industry's evolution towards new comfort.
---
---
At Silvert's, you will find elderly adaptive clothing for those who are handicapped or suffer from ALS, Alzheimers, Arthritis, Diabetes, Edema, Full Figured Problems, Incontinence, Leg Stiffness, Parkinsons and many other restrictive or handicap problems related to getting dressed.
---
DAWGS Brand is a rapidly growing manufacturer and distributor specializing in high-quality and value-priced footwear. DAWGS strengths include the ability to design, manufacture and deliver EVA based footwear that has mass market appeal. United States office is located in Las Vegas, NV.The DAWGS Brand footwear label quickly became a leader in the shoe industry's evolution towards new comfort.
---
Shoespie.com is one of the leading suppliers of fashion wholesale and retail store. We keep abreast with the latest trends in fashion and provide Heels, Boots, Sandals, Casuals, Men's footwear of good quality at the most reasonable price for global shoppers. We have an elite team with professional skills and unlimited creativity in shoes making. Whether you are on the special occasions or in the daily life, our footwear can make you the focus of attention
---